Rome, Erie Canal, NY, USA

SV Meshugga
Nicholas & Deidre Mace
Mon 3 Sep 2018 22:19
43:12.09N 75:27.04W

We spent a few days in Rome. A few chores, shopping and we visited Fort Stanwix which guarded the portage section between the two rivers (Mohawk River and Wood Creek) prior to a canal linking the rivers.

Rome is the 'Top' of the Erie Canal, so from here onwards we'll be 'Locking Down' all the way to Sea Level.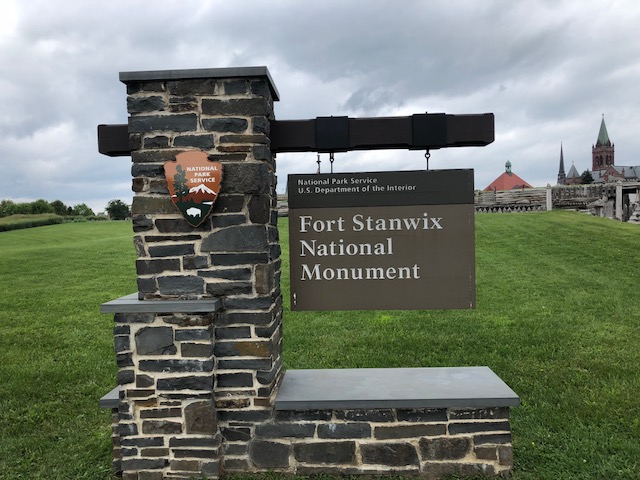 The Four Star fort was totally built of wood, and has been excavated and renovated.




Draw Bridge and huge doors over the Moat behind us.


Rome Town Dock, free, with a lovely park alongside.


Shopping with our new bicycle bags



⛵️⛵️⛵️⛵️⛵️⛵️⛵️⛵️
---