Cuba South Islands

SV Meshugga
Nicholas & Deidre Mace
Wed 27 Dec 2017 20:54
21:2.990N 79:17.372W


We sailed from Cienfuegos, an overnighter to Cayo Cinco Balas (Five Bullets), a group of five islands with an excellent protected anchorage in the center of all the islands. We first anchored at Cayo Breton and explored it's huge shallow lagoon by dingy hoping to see some juvenile sharks and rays, with no luck, so we moved onto Cinco Balas anchorage where we spent a few days.
We had excellent diving on the outer reef wall of the surrounding reef seeing lots of fish, one shark and many Manta Rays, as the drop off to over 1000 feet was only about 100 foot from the reef.
On Christmas day, on our second outer dive, we were lucky to spot a large Lobster, and he made an excellent appetizer for us. The diving on the inner reef was pretty, shallow water, small fish and not good water clarity.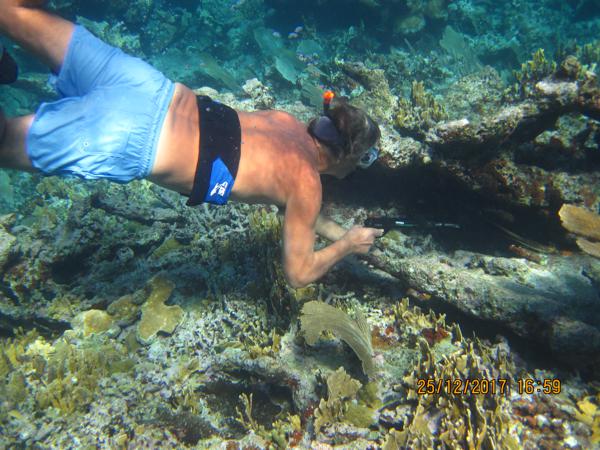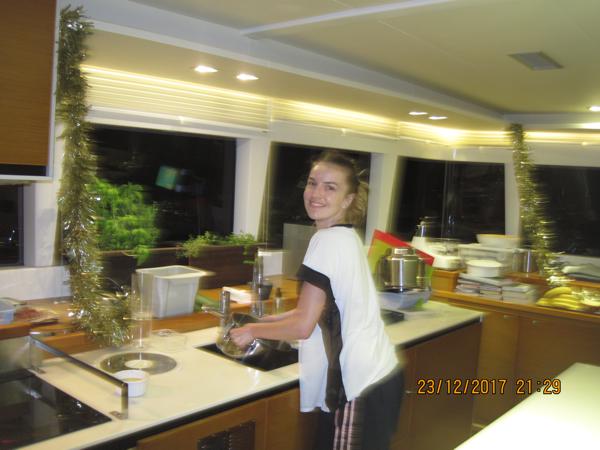 Our next stop was Cayo Zaza de Fuera, where the diving was a waste of time, even though all the books said it was great. What reef was left was totally silted over with little to no life. Good holding ground for the night, we left the following day for a beautiful light wind sail to Casilda on the mainland, close to the historic town of Trinidad, where we celebrated Connors 29th birthday.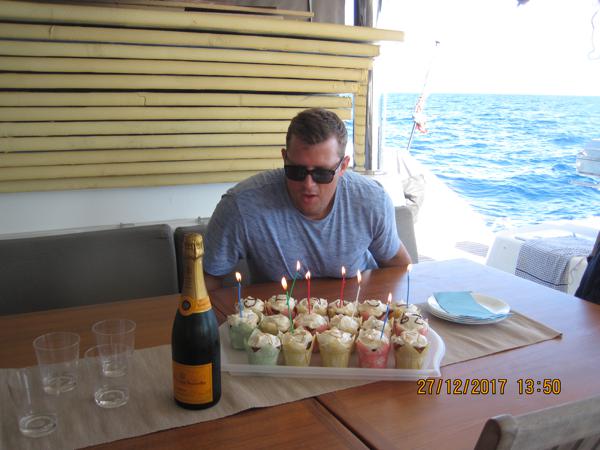 ---