Cayo Campos, Cuba

SV Meshugga
Nicholas & Deidre Mace
Wed 14 Feb 2018 17:56
21:33.866N 82:20.693W



We left Cayo Largo sailing through Canalizo Estopa,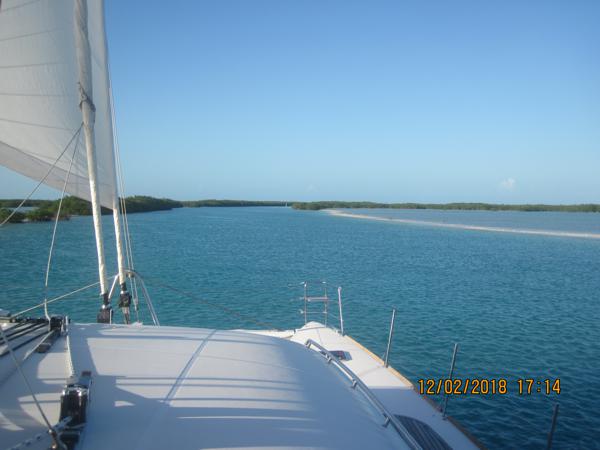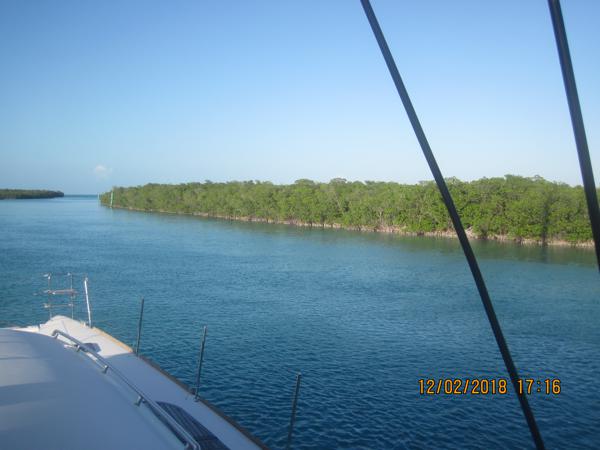 and anchoring overnight in the lee of Cayo Divisa de Piedra, reaching our destination Cayo Campos the following day, a National Park with Carejo Monkeys and Iguanas.
Offshore Platform for Fishing Boats



Soon after we anchored, we were visited by the Rangers, informing us of the National Park Status. They were very welcoming and asked if we wanted Fish and Lobster. We said Yes, and a few hours later, they passed us again, after being out fishing and told us they had Lobster and Baracuda. Not sure of the Ciguartera status in the area we declined the Baracuda, and they told us to come ashore at 5pm for Lobster.




Ashore, was lovey. A small wooden jetty with Palm treed beach area, simple Ranger lodgings, Solar Panels for electricity, two wells, one with Potable Water and one with Non-Potable Water. The Rangers, Daniel, Miguel and Roberto, were welcoming and friendly.




We had excellent Cuban cooked Lobster with Rice and Black Beans. One of the best Cuban meals we've had.

The Rangers invited us to come ashore the following morning at 8am to see the Monkeys. We arrived on time at the Jetty with coffee in hand but Monkeys obviously don't have watches and we spent a good hour waiting for them to arrive. One big male came, and was greedily stuffing his mouth with as many protein pellets he could get into it. Unfortunately we had left out generator running so soon after 9am we had to head back to Meshugga and missed the en-mass troupe.



Cayo Campos Beach
Cayo Campos Welcome Sign
Views of the Beach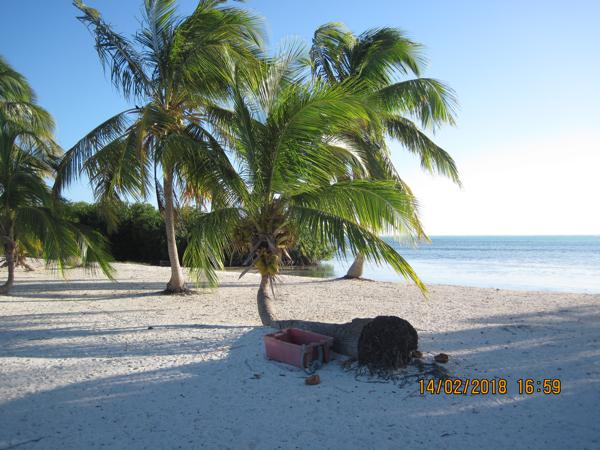 The Rangers Hut
Solar Panels for the Rangers Hut
Paths to walk around the Island
Feeding the Monkeys
Iguanas
The wonderful Rangers, Miguel, Daniel and Roberto
The Rangers invited us back for another meal, a Fish BBQ, which was excellent, and we reciprocated with Sirlion Steaks, and gifts of Fishing hooks and Playing cards.



Daniel, the Ranger BBQing excellent fish for Lunch
A few days were spent, lazily visiting the island and having the Rangers stop by Meshugga.



---