Key West after Irma

SV Meshugga
Nicholas & Deidre Mace
Thu 2 Nov 2017 13:22
24:34.440N 81:48.123W
We are back in Key West. It is SO sad to see the number of yachts washed ashore on the islands around the anchorages and masts of sunken yachts sticking out of the water. We are told that 90% have already been removed…… 130 knots of wind came through Key West from the NE for a couple of hours, then switching to west at 50-60 knots for a further 6 hours causing a lot of boats to drag their anchors and council moorings. Many sunk or washed ashore. So pleased we left.
The village is back to normal with most of the cleaning up of debris removed, mostly drowned trees. We can see where wood houses have been damaged with the outer wood boards stripped off. Also, a couple of Houseboats were sunk and most private jetties were ripped to pieces. Restaurants and pubs are all operational again, and the annual Fantasy Fest was held last week with loads of visitor to the town.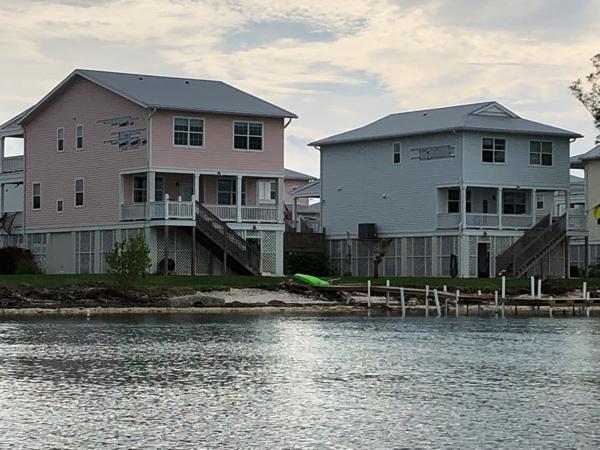 We are chilling, waiting for the end of Hurricane season, which was supposed to be 31 October, but we are keeping a daily lookout, just incase the weather gods did not notice the end of season date go by. Otherwise we are are stocking up with a good 6 months of supplies, as prices in the Caribbean are 3-4 times more expensive than the US, and little selection/variety.
Winter has arrived, and for the first time since leaving the South African Cape waters we have hauled out the duvet. There's a definite nip in the air.
We'll probably head out to the Caribbean in about 2 weeks time.
---