SVG - Bequia Tour of Island

SV Meshugga
Nicholas & Deidre Mace
Thu 6 Jun 2019 19:15

Bequia is only 7 miles sq, so we took our E-bikes ashore and toured the island.

We went ashore at Jack's Beach Bar jetty, and found the road to be incredibly steep ie about 45deg, and we had to push our bikes uphill until the incline became manageable to ride.

Across on the summit of the island to the south side




View down into Friendship Bay




We stopped at Paget Farm Fishing Bay, mainly to tighten our bike brakes




Fishing boats




Fisherman's Tavern



Bar at Derrick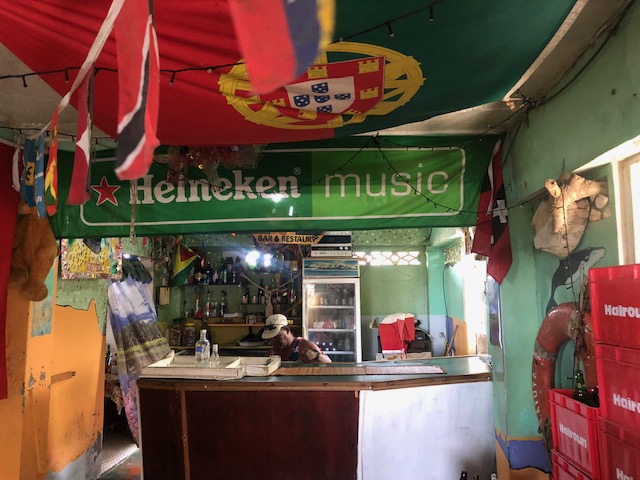 Stuff and marine artifacts on display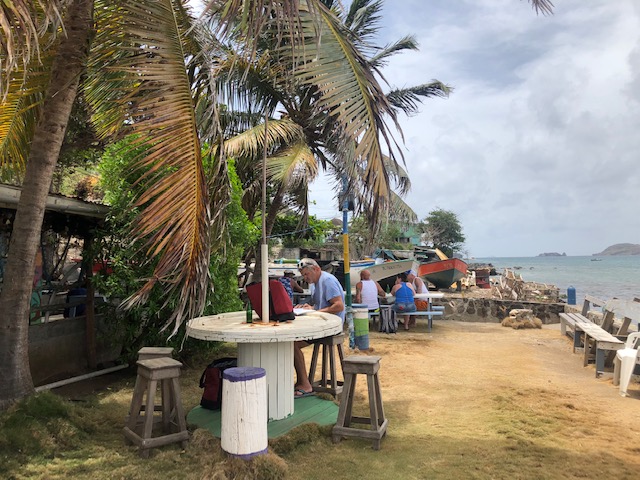 Whale Bones - YES they still catch whales. Last one caught was about 1 month ago. When a whale is caught, which is done by old fashioned hand harpoon, the whole island comes down to the shore and every family gets their bit of whale meat.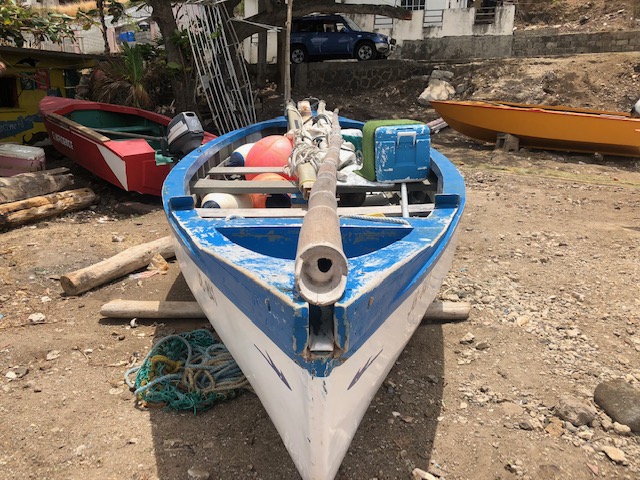 Conch Shells, or Lambi as the locals call it




He seems to always be waiting for me .... I'm much slower on the bike than Nicholas is.
Overlooking Spring Bay




Further along on the windward side at Industry Beach at the closed and 'For Sale' Sugar Reef Hotel




Still having fun




Park Bay Beach. Beers ....



....and collecting coconuts



Not everyone in Bequia has a solid brick house......



Belmont Walkway from Port Elizabeth/town to Princess Margaret Beach.




There is a hill with flights of stairs over the headland to Princess Margaret Beach, so Nicholas walked to fetch our dinghy from Jack's dock.
Jetty for easy loading the bikes onto the dinghy along the Belmont Walkway




Red Sky




Take Care

Deidre Mace
SV Meshugga
E: Deidre {CHANGE TO AT} Mace {DOT} co {DOT} za
C: +1 754 213 7663
⛵️⛵️⛵️⛵️⛵️⛵️⛵️⛵️
Sent from my iPad
---