Waterford, Erie Canal, NY State

SV Meshugga
Nicholas & Deidre Mace
Sun 7 Oct 2018 20:13
42:47.22N 73:40.75W

Looking back at the narrow section of 5 flights (locks, each one almost directly into the next) lifting from sea level up - each approx 35 foot/10m.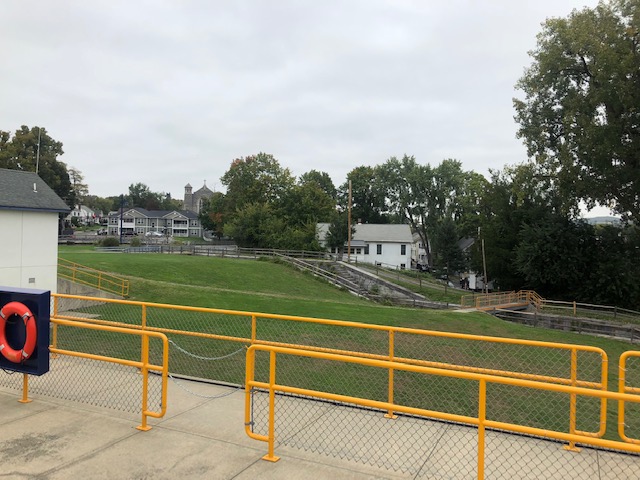 06 October ..... We are at our last stop on the Erie Canal almost at the confluence of the Hudson River.
We have made it through the 10 October canal/lock shutdown for winter.
We can 'see' the Hudson River a 1/4 mile ahead of us. Only the Troy lock still to go through, which is a couple of miles away and which shuts down on 1 November. So all good.


Once again, the New York Canal system has outdone themselves. Waterford is a stunning waterfront setting. Free mooring, $10 for electricity per stay. Laundry, showers and restrooms ashore. The village 2 blocks away with pubs and restaurants. We are lucky to be here over a weekend to enjoy the Farmers Market held every Sunday on the Jetty with farm fresh veggies, fruit and live music.




⛵️⛵️⛵️⛵️⛵️⛵️⛵️⛵️
---