Nantucket, USA

SV Meshugga
Nicholas & Deidre Mace
Tue 13 Nov 2018 18:35
41:16.94N 70:5.29W

We sailed from Martha's Vineyard to Nantucket yesterday.
Beautiful weather on arrival in Nantucket Harbor.


Excellent Clam Chowder from Sayle's Seafood.



Today, overcast, fog, wind and rain. Storm conditions, 30-35 knots winds gusting 50 knots. This WAS expected, hence we are here safely anchored in Nantucket's very protected harbor.


Looking at Nantucket Village from our anchorage. We are the ONLY boat here.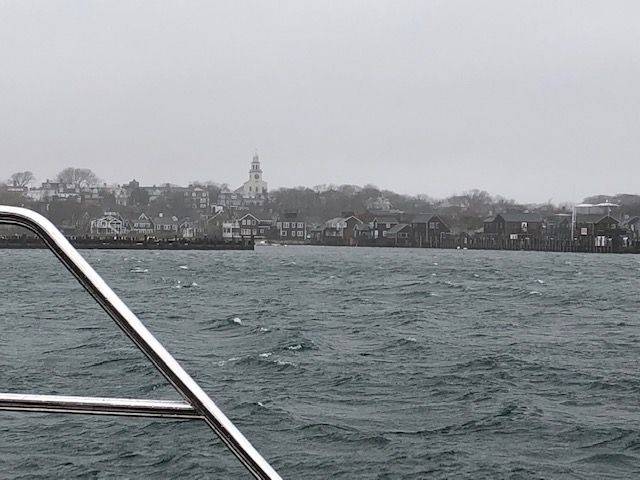 We will spend a few days here, fiddling and prepping Meshugga for ocean crossing, and waiting for a good weather window to start our trip South to the Caribbean.
⛵️⛵️⛵️⛵️⛵️⛵️⛵️
---