Leaving Key West

SV Meshugga
Nicholas & Deidre Mace
Sun 26 Nov 2017 01:43
Our stay in Key West has been great. The Key West Yacht Club extended reciprocity to us, which afforded us an easy place to go ashore via their Dingy Dock and they received numerous Amazon parcels for us. The Club Bar and Restaurant served some of the best food we had in Key West, and a special thanks to Paul and Gill, the Manager and Deputy Manager, and John the Dockmaster for their hospitality and kind attentions.
During the past few weeks, I spent a huge amount of time victually Meshugga for the next 6 months, and Nicholas converted one of our many fridges into a freezer so we could lay in a good quantity of excellent USA beef.
Nicholas in the 'hole' that is to be the new freezer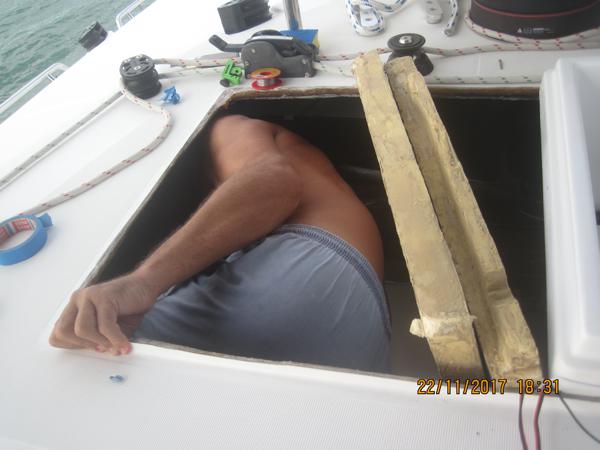 A South African moment, making Boerewors and Biltong
We spent some fun times ashore at pubs, restaurants and an excellent evening at the Yacht Club for a 'Stone Crab' evening with yacht club members Linda and Bob.
Beautiful rising of Full Moon
Stone Crab evening at KWYC
We tried catching Stone Crabs, but all we got was this baby Shark
The season has started in Key West, with numerous Cruise Ships calling every day
Meshugga at Sun Set / Moon Rise
---