Charlevoix, Michigan

SV Meshugga
Nicholas & Deidre Mace
Sat 21 Jul 2018 09:54
45:18.99N 85:15.2 9W

Charlevoix Lighthouse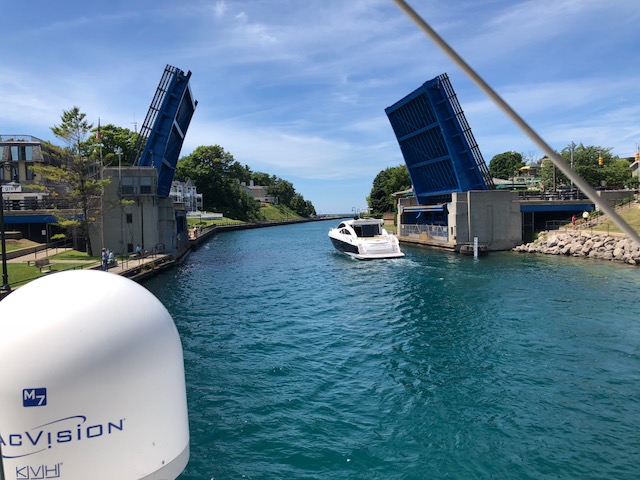 We anchored in Round Bay, just inshore through the Bascule Bridge, right in amongst the heart of the Village.



Ashore was a delight, with lovely hanging baskets of flowers from every lamp post. Cute interesting shops, both serving the summer tourists as well as the local surrounding population, with reasonably priced restaurants with good food.





We also arrived at the start of their annual Venetian Festival, and hence bands played every day in their 'Shell' overlooking the bay, which was 200m away from us, and we could listen to their tunes from Meshugga, or dingy raft up to the wall with our wine.





And a variety of Events were scheduled every day, culminating in a Festival of Parade and Fireworks next weekend - when we will have already left.






A definite must for anyone tripping around Lake Michigan.

A special mention must be to the awesome Fish Supplier ......., which can be reached via their fishing boat dock - mind the pools of fishy water and working dock pier for excellent smoked Salmon and smoked lake Trout. Otherwise drive/walk/cycle to get there.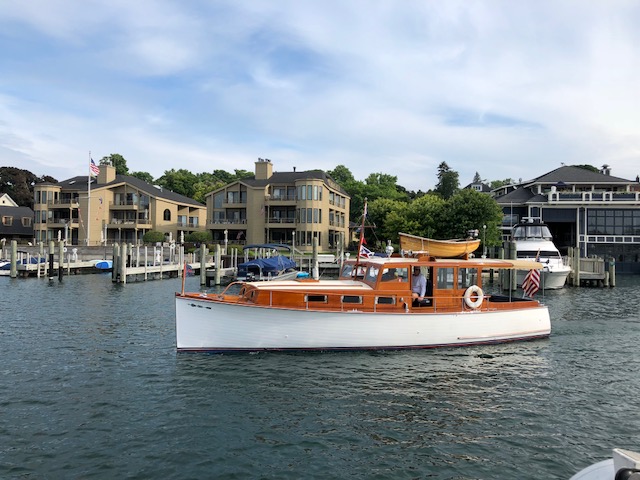 We chanced upon meeting Joe and Phippa, who had emailed us months ago - when I had no idea where Charlevoix was ....., and who are friends and business associates with our lovely Cape Town friends Gerri and Clive Corder. We had them aboard for drinks. Pippa is from good old Durban........ and they summer in Balito and summer in Charlevoix. What a small world, and apparently they know our good friends Richard and Derri Crockett from Cowies Hill. You never know how small the world is among the Sailing world until you're out there.

Joe, me, Phippa and Nicholas



---