St Vincent & the Grenadines

SV Meshugga
Nicholas & Deidre Mace
Thu 30 May 2019 16:51
We left our anchorage between the Pitons (those two tall mountains), St Lucia soon after first light, as we had quite a long haul to our next destination.

Goodbye St Lucia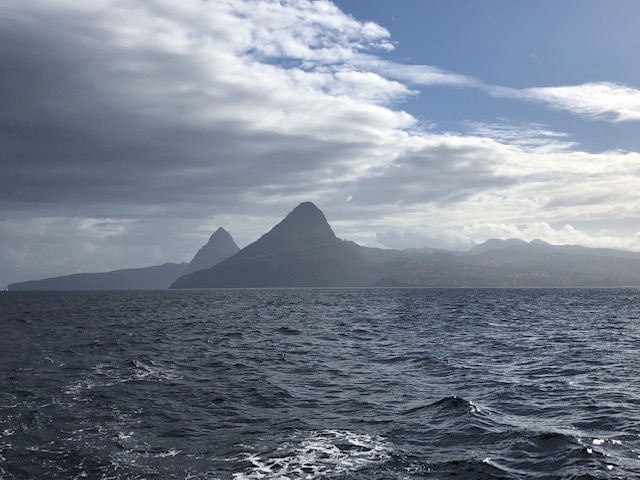 Crossing the Saint Vincent Channel we were treated to a huge pod of dolphins playing on Meshugga's bow wake for about a half hour.



We have decided to NOT go to St Vincent.
The reports from cruisers continue to be uncomfortable, with numerous reports of locals swimming out to anchored yachts, hanging onto yachts, and that one cannot leave a yacht unattended at any time day or night due to theft.

We sailed close to the coast and the island is large and mostly uninhabited with large mountainous areas, with villages in the little bays. Only the southern coast around the capital Kingstown is densely populated.

We saw only 4 yachts anywhere along the coast in bays.

St Vincent coastline


View of one of the small enchanting looking bays of St Vincent.



We continued south across the Bequia Channel, with a steady breeze. Later, after this photo, the wind upp'ed to 26knots and we had quite a romping sail until we got into the lee of Bequia.



Ahoy Bequia. The Grenadines are made up of many small islands, of which Bequia is the largest.




Take Care

Deidre Mace
SV Meshugga
E: Deidre {CHANGE TO AT} Mace {DOT} co {DOT} za
C: +1 754 213 7663
⛵️⛵️⛵️⛵️⛵️⛵️⛵️⛵️
Sent from my iPad
---