US Spanish Virgin Islands - Culebra, Dewey

SV Meshugga
Nicholas & Deidre Mace
Wed 15 Jan 2020 13:42
18:18.50N 65:17.84W

Culebra is one of the two large islands in the Spanish Virgin Islands. A big blow was coming through lasting a good week, so we left Culebrita and headed for Esenada Honda and the main town, Dewey, in Culebra. The Bay is huge and probably one of the best protected bays in the northern Caribbean. We anchored Meshugga and spent the week doing a few chores on the very rainy, blowy days, and sightseeing once most of the cold front had passed. A couple of other cruising yachts came in doing the same as us, and we re-connected with Duncan and Ruth of SV Lisa, and met Peter and Simone of SV La Boheme, enjoying drinks aboard their boats and reciprocating with a dinner on Meshugga.

The lively Boat Dock Restaurant/Bar



Iconic Ape with Lantern Sculpture guards the entrance dinghy channel on the western side of Culebra opposite the Ferry Station. The Pelican on the Ape's hand is real, ie not part of the statue.



Iguanas abound everywhere


Dinghy channel cut through the island



Beer-o-clock



Loved this sign


Fabulous painted stores, this one was the best. I had to go in, and bought a bikini.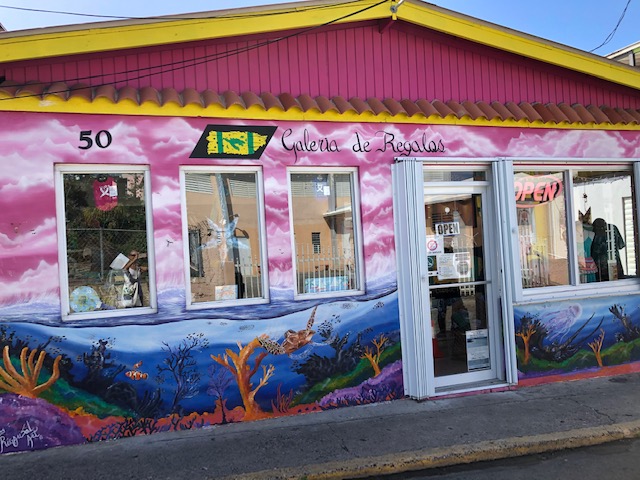 Town is small, about 1/2 km two streets wide, and then houses.


This is the dinghy channel from the eastern side where we are anchored. The bridge is an 'lifting bridge'. On completion, it was lifted and go stuck for two weeks, until the contractors could be brought back to repair it. It was subsequently closed and never opened again, so the boat channel has become a dinghy channel.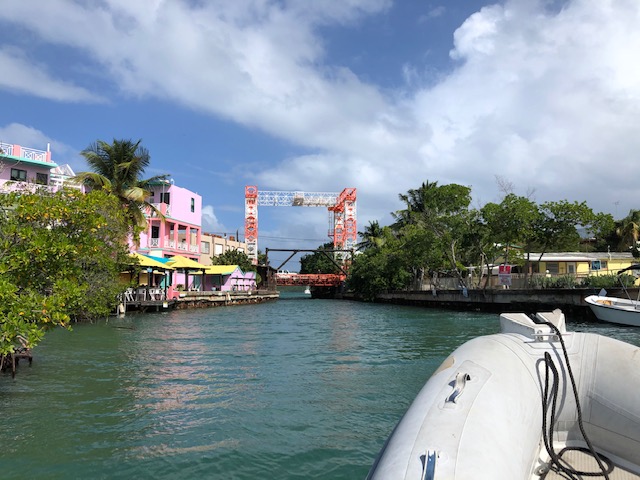 The Best Fresh Produce shop on Culebra island. They get stock in on Wednesday night, so Thursday and Friday is the best day to shop. All the restaurants buy here as well so get in early to stock up your boat. They have a plant nursery and herb garden with plants to sell, and make a mean smoothie at the outdoor bar.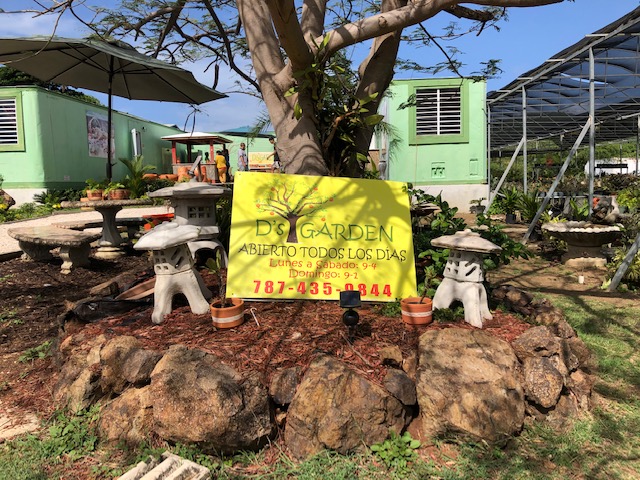 This is the only decent supermarket in Dewey. It's located on the south side in the dinghy channel in the small cutting which leads to the Gas station. Dinghy parking is available on the wall adjacent the store, so very convenient for us yachties.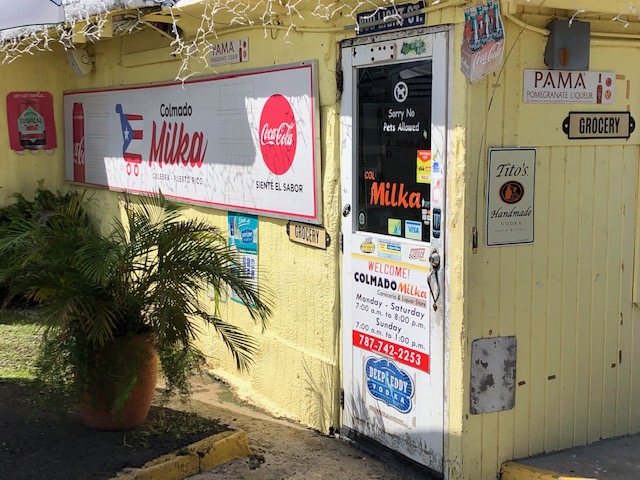 Great photo of Simone.


Peter of La Boheme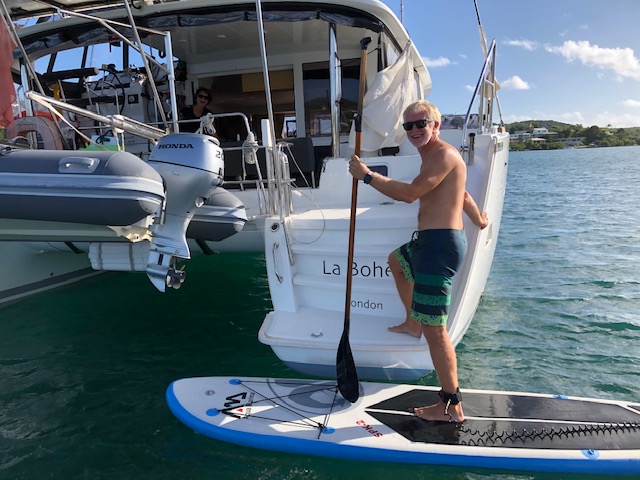 Take Care

Deidre Mace
SV Meshugga
E: Deidre {CHANGE TO AT} Mace {DOT} co {DOT} za
C: +1 754 213 7663
⛵️⛵️⛵️⛵️⛵️⛵️⛵️⛵️
Sent from my iPad
---