Sri Lanka by bus. 1.

Hvor sejler LOUSILL ?
Anne-Marie og Peter Skov
Thu 22 Jan 2009 06:00
06:02.041N 80:13.857E
Sammen med en stor del,af de andre både fra BWR, havde vi meldt os til en bustur rundt, for at se nogle af højdepunkterne i Sri Lanka. Vi startede ud tidlig morgen og kørte langs sydkysten til Yala National Park. Her kom vi over i små jeeps og kørte rundt i et kæmpe savanne område og så på elefanter. Der levede omkring 450 elefanter frit i området.
Dagen efter kørte vi op i højderne. Afstandene er ikke så store, hårnåle sving og stigningerne på vejene er dramatiske, markerne op langs er plantet til med grønsager og thé buske. Hver en lille plet er udnyttet til terasser med europæiske grønsager. Temperaturen blev da vi kom op i bjergene dejligt sommerligt, som en sidst i maj dag derhjemme. Vores mål for den dag var Hill Club Hotel i Nuwara Eliya. Området er præget af gammel engelsk koloni stil. Der er mange gamle smukke hoteller og store huse fra kolonitiden. Englænderne kom hertil og tilbragte sommeren her i den kølige og friske luft langt væk fra Colombos varme. Hotellet vi boede på havde dress code, så mændene måtte finde deres jakker og slips frem for at komme ind i baren. Heldigt for damerne, havde de ændret deres regler for nylig, så vi kunne også få lov at komme ind, dog af vores egen indgang.
Vi måtte tænde for pejsen og åbne døren til badeværelset for at holde varmen, en helt ny fornemmelse.
Videre næste dag kørte vi længere op i bjergene til Kandy igennem flotte bjerområder med thé plantager. Kandy er en gammel kongeby, som holdt sig længst uafhængig ag kolonimagterne. Både hollænderne og portugiserne havde prøvet flere gange at indtage byen uden held, først i 1815 lykkedes det britterne at erobre byen. Kandy er kendt for at være det kulturelle centrum, så vi fik hele turen fra besøg i Tempel of the Tooth til besøg i træskærer, silke og batik og et meget interessant besøg et sted hvor man gravede efter ædelstene og senere forarbejdning af juvelerne. Dagen sluttede med traditionel dans og til sidst firewalking.
Fiskere på stylter, De fisker op til 200 cirka 5 cm store fisk i timen. Sydkysten af Sri Lanka.
På elefant safari i Yala National Park.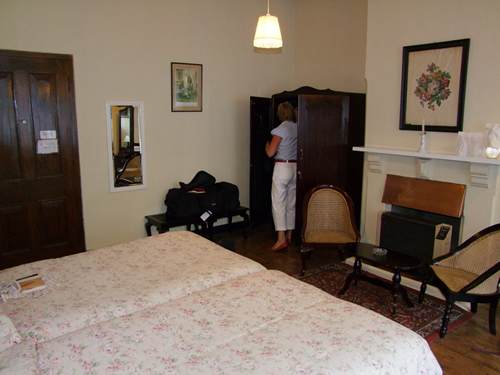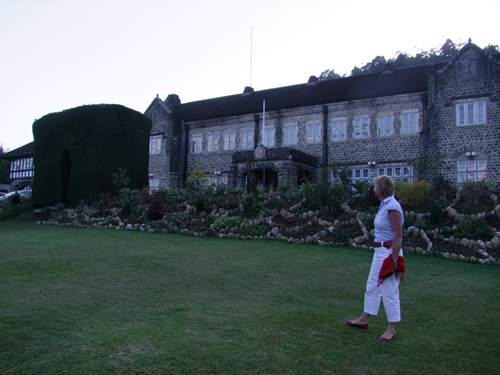 Der var lige tid til en bytur inden det mørkt.
Thé marker På besøg på en the fabrik
Dagen hvor vi besøgte juvelébutik/guldsmed Silke og batik
Træskærer og endelig på vej hen til .......................
Cultural show med opvisning i gang på ild.
Ship Ohøj fra LouSill
---