Tobago Kays

Hvor sejler LOUSILL ?
Anne-Marie og Peter Skov
Fri 21 Dec 2007 10:25
12:37.9563N 61:24.4226W
Tobago Kays er nogle rev syd for St. Vincent. Vi startede tidligt ud om morgenen for at kunne være der når det blev lyst, vi var lidt spændt på
at skulle sejle ved rev for første gang. Kortene på kortplotteren passede perfekt så vi havde ikke de store problemer med at finde "stedet".
Bugten var velbesøgt, der lå både fra mange nationer, endda to norske både lå lige i nærheden. Vi fik hurtigt THE GUMMIBOAT i vandet
og kom ind til stranden. Hvid strand og palmer og det mest fantastiske vand i alle blå farver.
Snorkle turen blev en kæmpe succes, der var endda en rokke som lettede lige i nærheden af Palle og Peter. De var noget forskrækkede og
kunne næsten ikke få vejret efter den oplevelse. Masser af forskellige fisk, søpindsvin og koraller fik vi nogle gode billeder af med de nye kamera.
An other day in paradise er hvis den rigtige betegnelse for den oplevelse.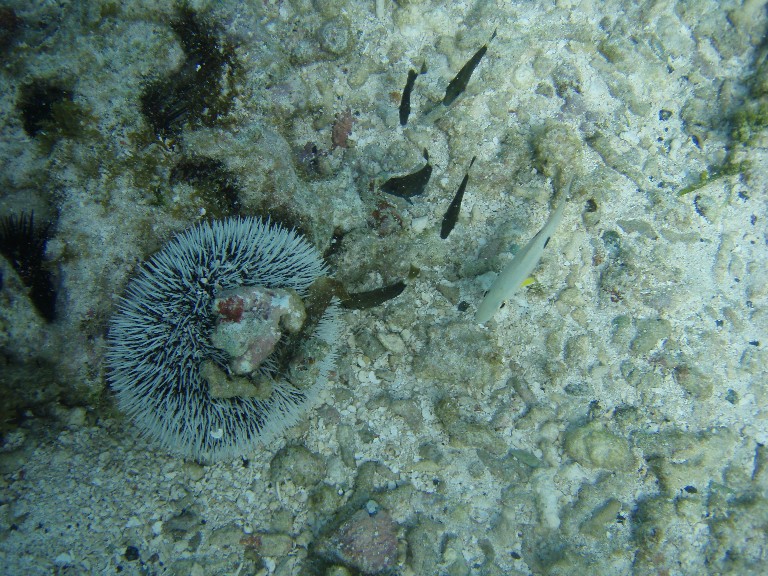 ---