Departure week - Dress overall

Hvor sejler LOUSILL ?
Anne-Marie og Peter Skov
Fri 26 Oct 2007 21:33
36:08.935N 5:21.297W
I denne uge har alle både festflagene oppe. Vejret har været vestlige vinde, blandet med dejlig sol og lidt regn. Der er livlig aktivitet, bådene tester deres winddown sails,
modtager duty free varer, provianterer mad og sidste øjebliks reperationer.
Vi er så godt som klar, vi mangler at få fyldt disel på. BWR har fået en speciel pris hos Shell og vi kan tanke til 39 pence pr. liter - dvs. kr. 4,30. Det er da meget godt.
Selvom vejrudsigten siger østlig vind og omkring 10 sek.m fra nordøst, når vi kommer ud i Atlanten, er det meget godt med diesel i tanken.
Lars er kommet ombord, han skal sejle med til Lanzarote, det er en tur på omkring 5 døgn. Herligt at være flere ombord, og dele vagterne med.
Onsdag havde børnene, der er med på Ralliet, udnævnt til Haloween aften. Der blev godt fyldt op i deres slik lager.
I går var vi inviteret til farewell reception hos turist kontoret. Vi blev kørt i busser helt op på klippen, til den gamle gorvanør bolig, med udsigt ud over strædet og flot
solnedgang over Atlasbjerne i Afrika.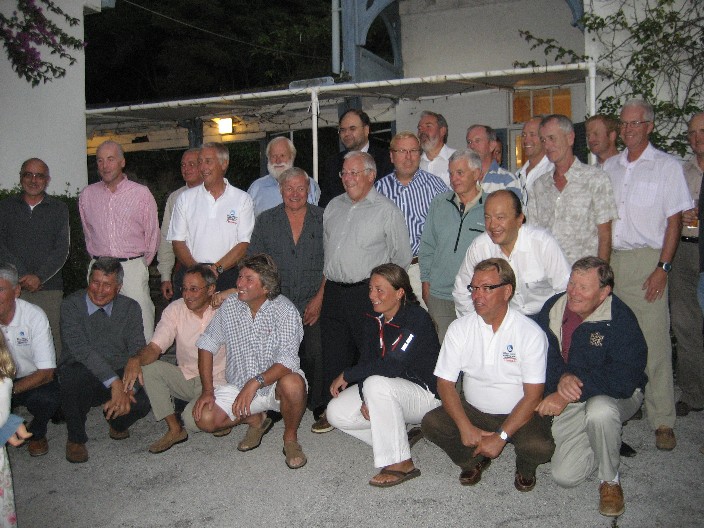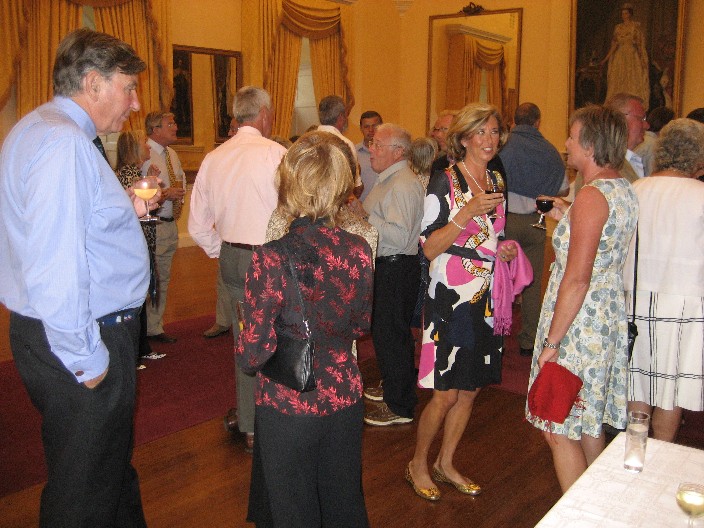 Alle skipperne fotograferet sammen med turist ministeren. Til reception hos The Govenor Sir Robert and Lady Fulton.
---