Passage pictures

Karacool
Stephen Bassett
Thu 23 Jan 2014 18:33
Here's one I prepared earlier but only posted from Brazil!
January – on passage from South Africa to St Helena. The only wildlife we saw for most of the trip.
There are not many but just to keep you in the picture – as it were!
Although there seemed to be no wildlife for most of the journey, we did see these fellows sunning themselves near CapeTown.
This one woke up with a start and disappeared just after I took this one.
Before Patrick left, two birds hitched a lift and took quite a shine to his jacket!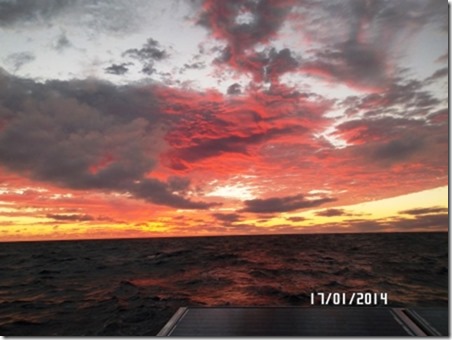 A beautiful dawn – we were lucky as the weather has been kind and so far the Atlantic Ocean has been a pleasure, quite unlike the Indian ocean.
---