November

Karacool
Stephen Bassett
Wed 16 Jan 2013 07:57
Looking at Australia at last. Time to have a sneaky peak at the HUGE continent. The dimensions are huge and Australians are very good at packing their barbies, eskies (Ice boxes) and jumping in a car and heading off into the Hinterland, the Bush or even the Outback to have a get together or a party or a camping trip.
So we headed into the Hinterland which is small beer by Australian standards. Have a look at the pictures.
This is a Queenslander house.
Making friends at the Mary River Valley festival!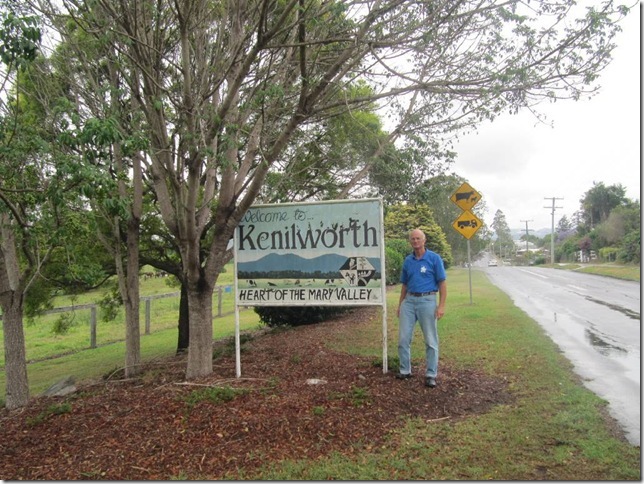 Stephen made a quick trip home!! There are many duplicates of place names here that it is confusing.
Quick, lets get some photos – especially of the Jacaranda tree in bloom.
Everything is big in Australia, especially the trees.
And there is always a sign!
---