Fiji

Karacool
Stephen Bassett
Wed 18 Jul 2012 21:51
16:46.7S
179:19.8E
We are in Savusavu on the island of Vitu Leva in Fiji. Here are some pictures of the town which is the extent of our exploration so far.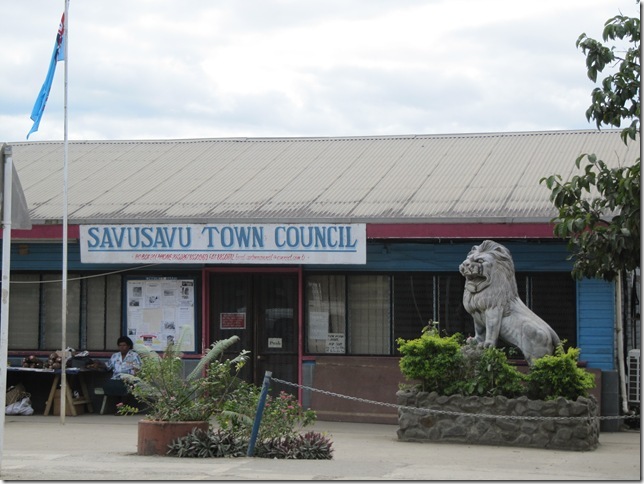 The town council is well protected. There is a strong Indian influence as many Indians were imported to work on the plantations over 100 years ago: and stayed. But they are not allowed to own land. Instead they lease the buildings and appear to run all the businesses. The atmostphere is lively and everyone is friendly. All good so far.
Here is the view from the cockpit. Karacool is on a mooring belonging to Watui Marina in the channel between the mainland and a smaller island.
Families are all involved in getting goods ashore. Dress for everyone is very conservative and shorts on ladies are frowned upon. Rhu and I are finding this hard as we live in shorts most of the time and don't have a great selection to choose from.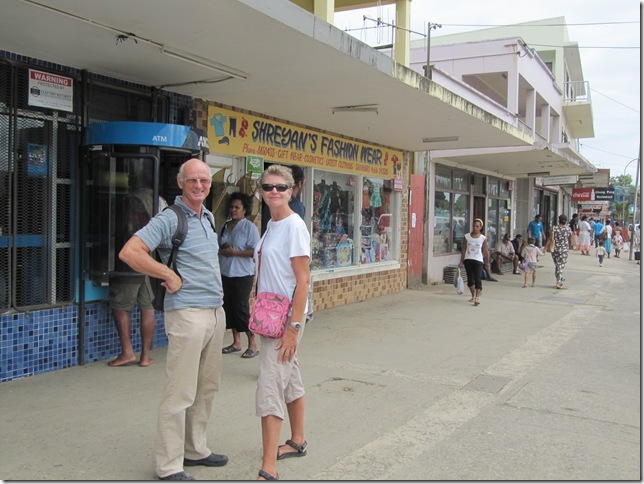 Stephen and Rhu outside the bank.
WE are heading off soon to Musket cove on the other side of the island group. This will take a couple of days to get there but we plan to stay in Fiji for four weeks.
So more photos then.
---