Volcano in Reunion

Karacool
Stephen Bassett
Sat 19 Oct 2013 06:16
20:56.3S
55:17E
Here are some views of our trip to the Volcano on Reunion Island on Friday 18th October with Patrick,Stephen and Annie.
Look at the bleak landscape beyond Stephen in the hire car.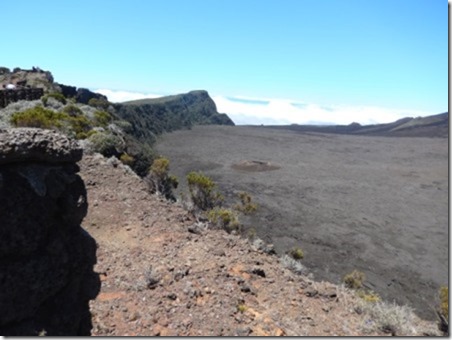 The outer rim of the volcano.
The crater – last known to have blown its top in 2007. We drove along the coast road below it and there are lots of solidified lava flows to see. I wouldn't live there.
At the moment there is a way out – spot the bus coming into the area.
---