A bit of wild life at sea. . .

Mawari
Bob & Sue Dall
Thu 25 Sep 2014 01:39
Finally we leave Savusavu for the 4th time, being very careful to choose the calmest conditions possible so that the crew could carry on mending. Such conditions are the best for spotting odd shapes in the water, and taking pictures of them of course!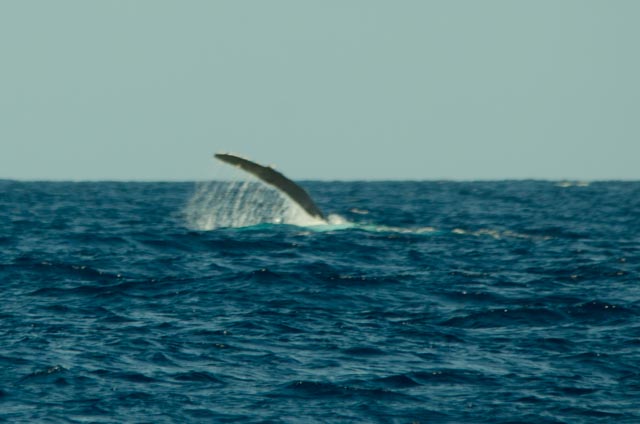 This Humpback Whale was a long way off, but they are always so thrilling to see
A closer view .
and they can splash!
The blows are often the first sign that there is a Whale about, the mist hangs around long enough to notice.
These are 2 Short Finned Pilot Whales, probably a mother and calf
Bottle nosed dolphins come to play. . ..
Every now and again we sail past mass feeding frenzies, this is a red footed Boobie fishing
This might be a bit more than he can chew!!
Now that takes skill. . .
---