Diving NZ Poor Knights /photos

Mawari
Bob & Sue Dall
Mon 17 Feb 2014 05:06
The solar panel arch is now fitted with everything attached to it that we can think of, theres just the life lines to be remade, which seem to be a bit troublesome for someone. The delay gives us spare time to do a bit more exploring, this time underwater.

Poor Knights Island Marine Reserve was established in 1981and is rated as one of the world's top10 dive sites. Its about a 20 min drive to Tutukaka and 1hrs boat ride from there to the islands, to close to miss on a lovely sunny Sunday.

We haven't dived for over a year, and that was in tropical waters, so wrestling into 7mm wetsuits with over vest and hoods took a while but was worth it. . .



Bob in his birthday suit
Nudibranchs
Damsel Fish
Moray Eel
Kelp
Scorpian Fish
Wrasse
Blue Maomao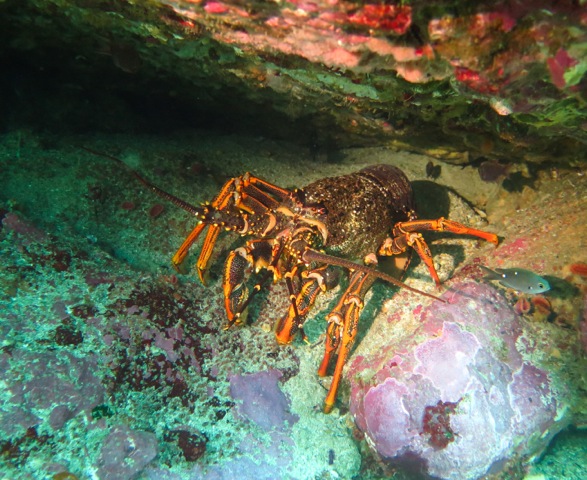 Spiny Lobster
Damsel Fish
---