Afloat at last

Mawari
Bob & Sue Dall
Thu 13 Feb 2014 00:40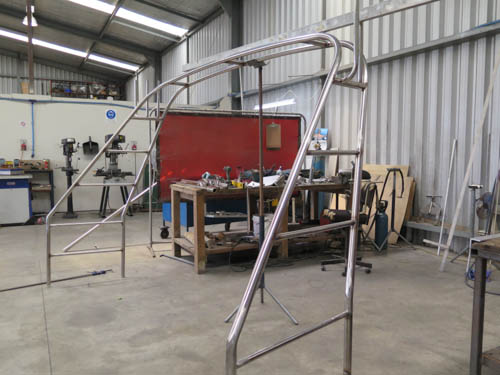 Arch in the making at Absolute Stainless
Arch in situ with Ken, the creator.
Making it all fit !
Launch day
The splendid new bridge opening for us. . . . .
on our way to Town Basin Marina, 2 miles up river.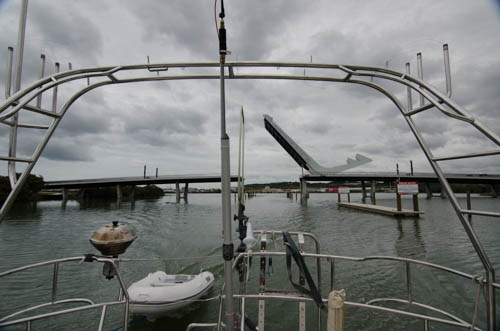 Towing our new RIB
Some cruisers will try and sell anything . .. .
Approaching Town Basin on our 1st outing for nearly a year.
Perfect weather for wiring up the solar panels. . . .
4 x 105 watt panels and the wind generator.
Final details
---