Bay of Islands/Urupukapuka Island

Mawari
Bob & Sue Dall
Thu 24 Apr 2014 09:39
Such a great name!! One of the few that I can get my tongue round and remember! Its a beautiful Island too, the largest in the Bay of Islands.
The Bay of Islands is a place of enormous historical significance in NZ. It was one of the first places the Maori settled, it is also the birthplace of european settlement, and it was here in 1840 that the Waitangi Treaty was signed.
Dolphins really like it here too, so much so that a large Dolphin watching tourist industry has built up in Pahia, the main town.
Sailing past the "hole in the Rock" on the way to The Bay of Islands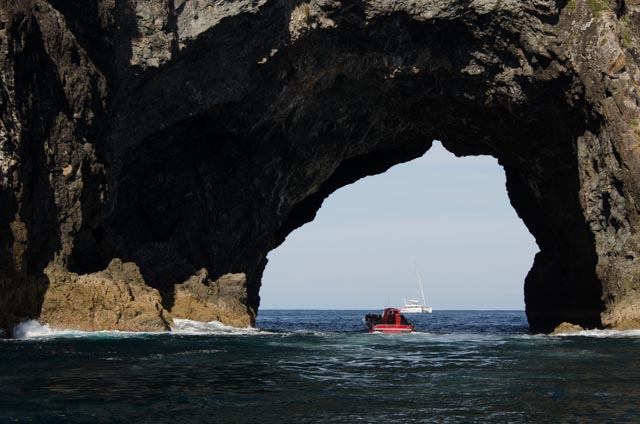 The 'Hole'
Urupukapuka Anchorage
Walking up to Trig point 3 (in 3 days)
Trig Man
Roosting time for the pied shags
Time for Tea
---