Hopping back to Savusavu

Mawari
Bob & Sue Dall
Thu 25 Sep 2014 01:12
Luckily we didn't have to endure the overnight ferry back to Savusavu, instead we flew to Lambasa on the north of Vanua Levu and then took a taxi for the 2hr drive across the island, much more civilised. Fortunately I didn't need an operation, but it took another 2 weeks before I was able to walk again, not a happy bunny. . .

To cheer me up on my birthday, Bob made the best chocolate cake in Fiji and hired a car for the day , brilliant!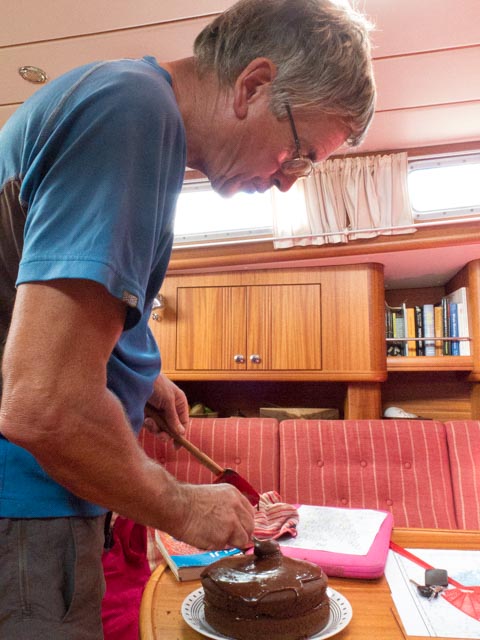 Bob has many talents. . ..
The Chinese haven't rebuilt this road yet. ..
Where did you get the chocolate from then?
Most villages have a furnace to dry their coconuts
They also have a few pigs!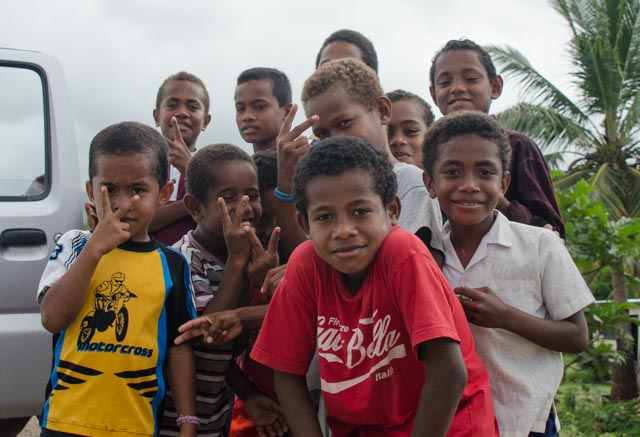 Our picnic (or rather the chocolate cake) attracts a bit of interest
These lovely lads sung Happy Birthday to me by the side of the road! (I shared the cake)
Traditional Fijian homestead
No saddles, no bridles, no hats, no worries !
---