06:01.953N 80:13.991E Galle, Sri Lanka

Lisanne
Eric Alfredson
Sat 2 Mar 2019 14:40
Galle, Sri Lanka March 2nd, 2019
We left the Andaman Islands with course on the southern point of Sri Lanka. It was Eric, Matt and Christine on board. We had strong NE breeze the first 5 days and made good progress. We caught a nice tuna the first day and could put some fresh fish in the freezer again. On the last night before landfall in Sri Lanka we went straight into a horrendous thunderstorm. The winds were not so strong, maybe 20 knots but heavy rain and thunder and lightning everywhere. Scary.
When we passed Mirissa on the southern tip of Sri Lanka we saw some whale watching boats going out so we followed them. And there they were. Blue whales! The worlds largest creatures. We came really close to one. They are massive.
We tied up in the so called marina in Galle which really was a dirty part of the main harbour with swell coming in. Lots of paperwork before we could go ashore. We then went on a land tour to see some of the country. Sarah from England had now also joined our team. And what a beautiful country! First we went to a national park where the wild elephants were roaming about freely. There were also crocodiles, buffaloes and lots of nice birds. We continued up in the mountain region to a nice little town called Ella. What a relief from the heat down in Galle to breathe cool mountain air. From Ella we took a spectacular train ride to Nowara Elya another pretty town where we climbed Adams Peak. We also visited Kandy and saw Buddha's tooth in the large Buddhist chapel before we went down to the west coast and on to Colombo, the capital. Colombo is a large city with lots and lots of traffic. We went on a "speed tour" around Colombo with a wild Tuk-tuk driver who showed us all the most interesting sights in a three hours tour.
Back in Galle again for fuel and provisions and now we steer towards the Maldives.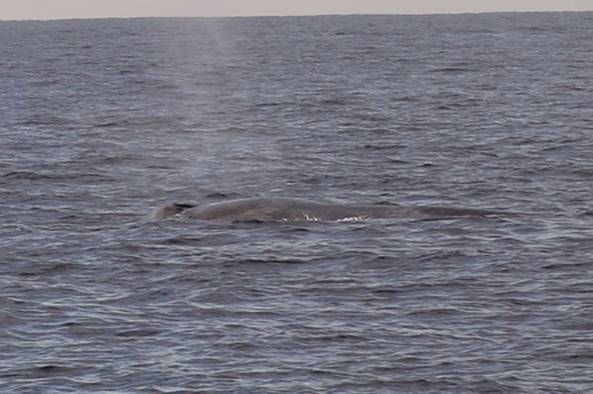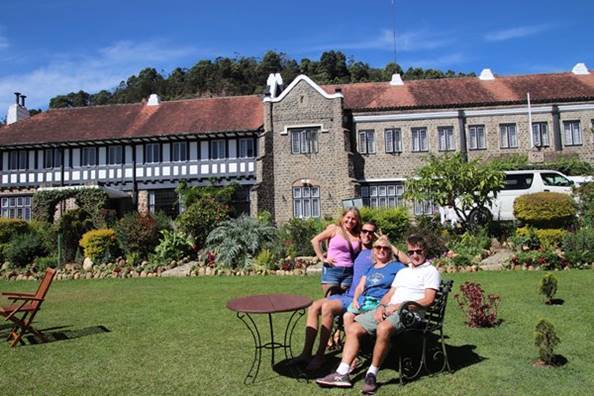 ---