More from Galapagos

Lisanne
Eric Alfredson
Fri 14 Apr 2017 22:18
Friday April 14th. ( Goodfriday)
Happy Easter everyone !
We are still on the Galapagos but planning to leave tomorrow for the Marquesas. It´s a 3100 NM long trip, the longest we have ever sailed. We expect it to take 18-20 days if the winds are favourable. It looks as the Pacific Trade Wind will be quite to our advantage for the next week.
We are now preparing everything for this long cruise. Servicing the boat and provisioning. It is not easy to plan food and drink for such a long time and we can´t find everything we want here as Galapagos has limited supplies.
Since we arrived Puerto Ayora on the island Santa Cruz we have been out on a mini-cruise together with some Oyster friends. We spent four days on a 12 passenger ship EDEN which took us to some of the smaller islands north of here. We had a guide on board who showed us around on the islands and gave us a lot of interesting information about these islands.
We had a good time with excellent food and drink and very nice co-passengers from many corners of the world. We made hiking tours ashore combined with snorkeling trips. We saw some amazing wildlife, red-footed boobies, frigate birds, penguins, owls, land- and marine iguanas, manta rays and sting rays. We were swimming with hammerhead sharks, penguins, turtles, sea-lions and fur seals. The fur seals were so friendly and wanted to play with us and hung upside down and looked at us when we got close.
Klas stayed on board and did his PADI dive course and is now a qualified Open Water Diver. So now we can dive together all of us when we get to the Polynesian islands.
We will now only have access to satellite connection and cannot send pictures etc. until we get to Nuku Hiva in the Marquesas which will take about a month.
Best regards from the Lisanne crew !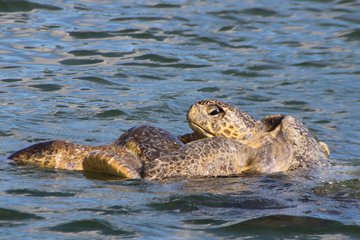 ---