11:41.243N 92:42.877E Port Blair, Andamans

Lisanne
Eric Alfredson
Mon 11 Feb 2019 13:43
Port Blair February 11th, 2019
We had a great three day crossing from Thailand to the Andaman Islands. Dream sailing with perfect winds on the beam and doing 7-8 knots all the way across.
Andaman Islands belong to India and it really felt like "India for beginners" when we arrived Port Blair. Quite a busy town with 60000 inhabitants. Clearing in took some time with many officials boarding us and asking for gifts. We found pragmatic solutions to most issues and even managed to keep our alcohol stores open during our visit by sharing some of the contents.
Most of the time in the Andamans was spent diving and snorkelling. Funny enough we met another Oyster, Ostrika, a 55 footer owned by Patrick from Switzerland with his crew Mauro. On board were also two super nice dive instructors, Chantal from USA and Elena from Switzerland. As they didn´t have a compressor on board they were glad to join us and be our dive leaders and we could fill their tanks in return. Based on Havelock Island we did day trips to various dive sites in the vicinity. We did some spectacular dives on sites in the middle of the ocean like Johnny's Gorge and Dickson's Pinnacle where the water was crystal clear and there was an abundance of fish, mantas, sharks, turtles and very live beautiful coral. We also dived om a wreck, an old 120 m timber carrier from the 50ies.
We had a really great time on the Andamans and it was well worth the time and effort to get an Indian Visa. After a couple of days in Port Blair provisioning etc we are now ready to set course on Sri Lanka.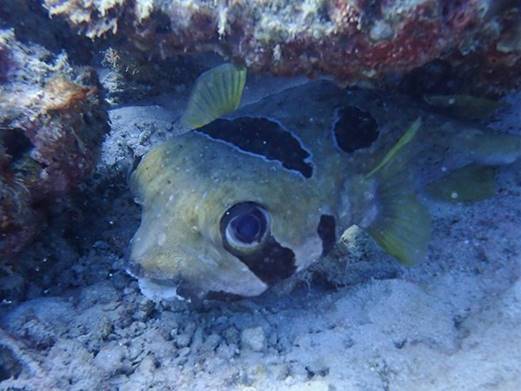 ---