12:26.56S 130:51.05E Darwin

Lisanne
Eric Alfredson
Sun 22 Jul 2018 20:06
Darwin, July 22nd, 2018
The 750 NM  trip from Torres Strait to Darwin was really fast. We had a broad reach in 20 knots of wind and arrived Darwin in just under 4 days. When we arrived we had to go to the arrivals dock to get  a treatment by the biosecurity people to avoid bringing marine pest to the Northern Territories marinas. They disinfected all seawater pipes such as inlets, outlets and pumps. After the treatment we had to wait 10 hours before we could turn on the engine and move over to Tipperary Waters Marina our final destination. As there is 3-5 m tide here we entered the marina through a narrow lock.
<![if !supportLists]>· <![endif]>Darwin is an interesting destination. Nice town with great beaches and parks. We were lucky as they celebrated their National Day for the Northern Territory when we arrived with a huge beach barbecue and really impressive fireworks.
<![if !supportLists]>· <![endif]>After spending a few days in Darwin the crew for the NZ- Darwin trip split up. Many thanks to Mike, Helen and Anja for good company and good team work.  Lisanne was now left on her own for three weeks and the skipper went home to Sweden to enjoy the Swedish summer.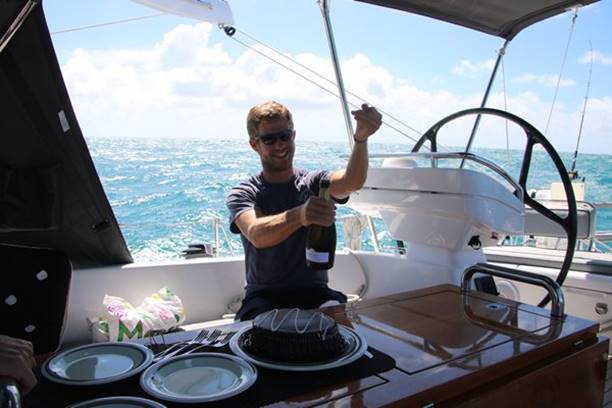 Mike´s 33rd birthday was celebrated at sea.                                                Hunting for Brutus a 5 m "saltie"
    Here he comes                                                                                                      Hungry ?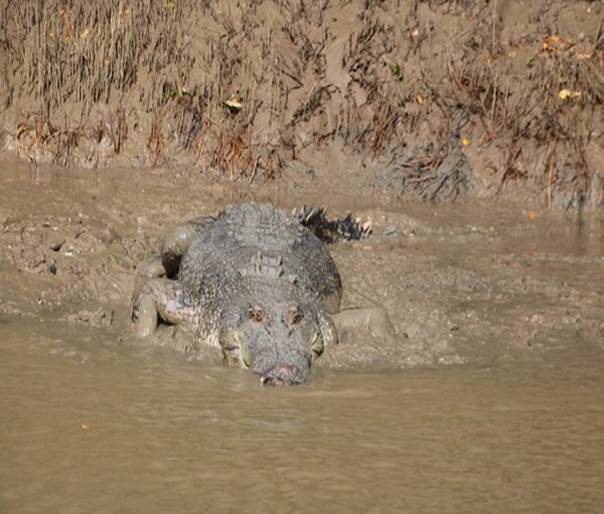 Looking mean                                                                                               Jumping for food
         NT territory day
---