35:19.00S 174:07.00E Opua New Zealand

Lisanne
Eric Alfredson
Sun 22 Oct 2017 04:48
Opua Monday October 16, 2017.
It was a great feeling to make landfall in New Zealand after a weeks sailing. The crew were really great and we had very good time together. We caught a large tuna which we enjoyed We had a good NW breeze the last part of our trip and were flying into the Bay of Islands at 4 PM on Sunday the 15th. We went to the customs dock where we had to wait until Monday morning to be cleared in before we were allowed to go ashore. They took a lot of our food away as they are very careful what is brought into NZ.
Opua is in the Bay of Islands which is a very beautiful part of New Zealand. We are now at the Bay of Islands Marina where we plan to leave Lisanne for some months while we go back home to avoid the cyclone season in the Pacific and to celebrate Christmas and New Year with family and friends. The plan is to return in the spring to continue the trip over to Australia and Indonesia.
We have spent this week mainly with boat work. There is a lot to do before the boat can be left here. But we have also had time to do some trips around in the area. Bay of Islands is a very attractive cruising ground for sailors and we look forward to do some cruising here when we return again. Artur, Peter and Marta have now left he boat to go home.
We will go down to Auckland on Thursday to spend a long weekend there. There is a party for the Oyster teams on Friday which will be a farewell party for some boats that will leave the group here.
On Monday the 30th it is time to fly home.
Best regards from the Lisanne crew.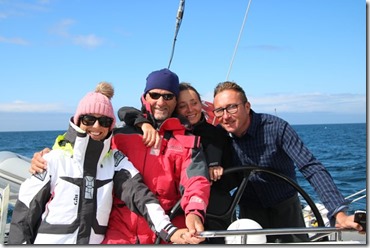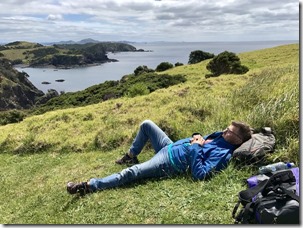 ---