09:22.08N 79:57.24W Shelter bay Marina, Panama

Lisanne
Eric Alfredson
Fri 10 Mar 2017 02:59
Shelter bay, Thursday March 9th.
We spent in our last day in San Blas the Lemmon Cays. These islands were inhabited by the Kuna Indians who also had a small bar and a hostel there. Unfortunately the wind had picked up and due to the high waves the visibility in the water was not good enough to do some diving or snorkeling. Pictures from San Blas below.
We left on Sunday and sailed 70 NM to Isla Linton where we anchored for the night together with fellow Oyster Miss Tiggy. The following day we sailed to the Canal entrance at Colon and berthed here at Shelter Bay Marina which is the base for the Oyster fleet until we can transit the Canal next week. More about this later.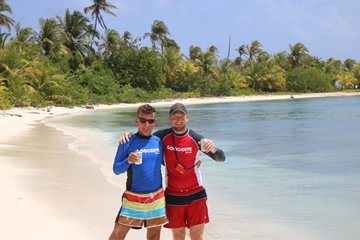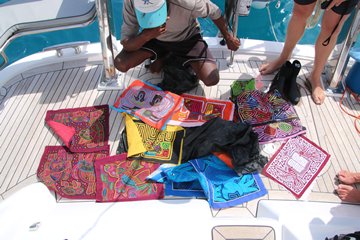 ---