08:14.62S 123:19.57E Kroko Atoll

Lisanne
Eric Alfredson
Thu 9 Aug 2018 14:20
Hi Lisanne friends,
Kupang was a busy city, not very charming but the people were very friendly. We went on a day tour to see the city and its surroundings. The local market was huge and bustling with people. We also saw some traditional handicraft and had a nice lunch accompanied by local instruments before visiting the mandatory waterfall.
After a couple of days we left Kupang and did an overnight sail to Kroko Atoll, just E of Flores. What a charming place ! We anchored between a white sand bar and a reef together with four other Oysters. We got our diving gear out and did two very nice dives. The soft coral was very live and colourful. The following day, August 3rd was Lisas birthday, 35 years already. She was celebrated all day. In the morning with presents and cake, and in the evening we had a nice beach barbecue together with the other Oyster crews with a smoking volcano as backdrop. The lobsters we bought from the fishermen were delicious after being on the grill with garlic butter.
We got our drone out for the first time and did some great footage . We also did some morning exercises on the little sandbar, quite a change to the gym.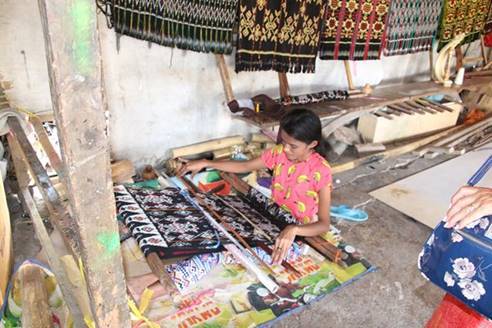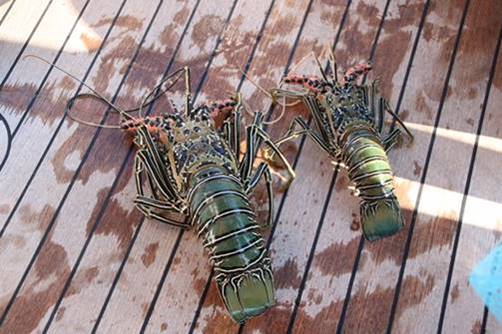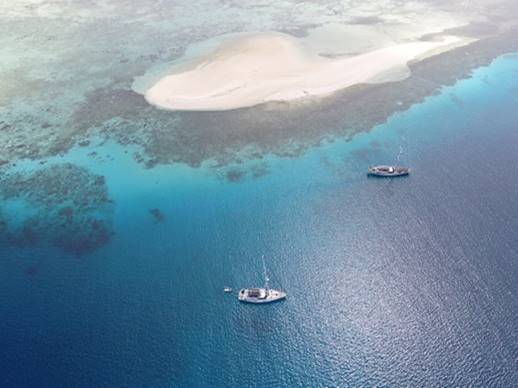 ---