Virgin Gorda Sound

S/V Goldcrest
David & Lindsay Inwood
Fri 21 Mar 2014 17:04
Well, here we are in the BVIs, in the spot that so many people have told us is the most fabulous in the region. We think that maybe they haven't been to a few of the French islands we've visited further south – Les Saintes for example. It's crowded and the waters murky just here. Still, we mustn't judge too hastily as we did spend most of the day yesterday snoozing and recovering from a slow and extremely rolly night sail. Lindsay thought it was as bad as the Atlantic crossing, although the seas were only a metre or so high, they did seem to be making the boat roll pretty badly. Despite that, it was an easy sail in light winds, directly downwind with just the mainsail up, through another beautiful moonlit night. Greeting us in the morning was Necker Island, although Sir Richard failed to show.
Relaxing in the last of the light: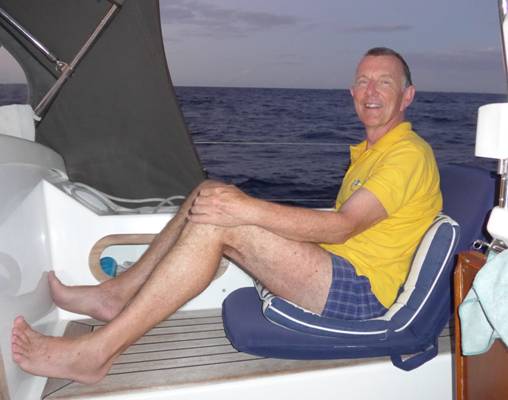 Necker Island:
We'll move on today to the main marina nearby so we can repair the dinghy. Various bits have started coming off, nothing critical, but it needs some attention.
---