Viveiro

S/V Goldcrest
David & Lindsay Inwood
Sat 27 Jun 2009 14:45
Some might say this is the best view of Viveiro – leaving it!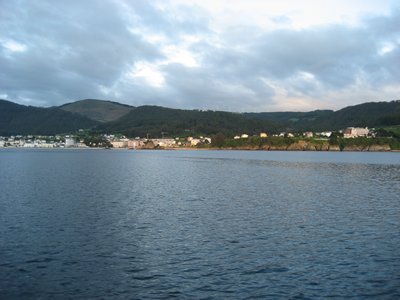 The other good point- no charges (but then, no facilities either).
We got here after an uneventful 5 hrs 30 motoring in flat calm. Saw lots of sheerwaters (we think) as we travelled, spawning mullet (?, where is Roger when you need him?) in the marina, and forests of eucalyptus en-route.
What a dull town though – interesting-ish glass walled houses/apartments, but that's it really.
Looking forward to La Coruna!
---