Day 1 - Bahamas Cruising (North Bimini Island - Blue water Marina)

Magic Friday
Phil, Di and Annelise
Sun 31 May 2015 17:30
An early morning run (avoiding the heat) - north to Bimin Marina Resort World - almost empty! Back for a leisurely breakfast, Mini Magic (the tender) blown up and ready to use. Swim platform ties fixed (one had broken through chaffing). Calls to home and then to the beach for the afternoon sun (with umbrella) and beach bowls ... a tough day!
"Wishing I was
Knee deep in the water
Somewhere.....
Got the blue sky breeze
And it don't seem fair
Only worry in the world
Is the tide gonna reach my chair.."
Phil and Di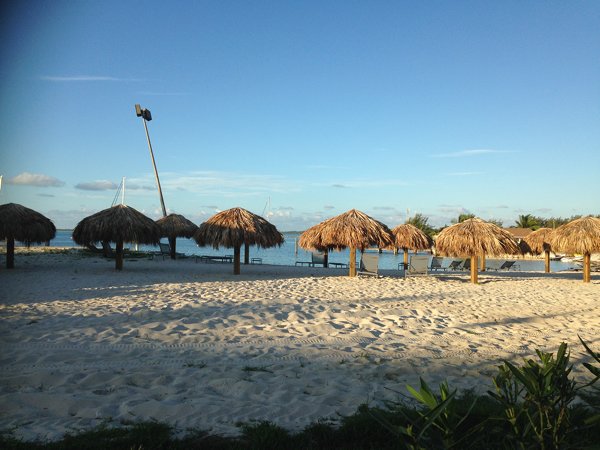 ---