At anchor, Yacht Haven

Wildfox
Anthony Swanston
Sat 1 Feb 2020 06:42
Anchoring off the Yacht Haven marina is cheap.

For a nominal fee I get to use the secure dinghy dock and the luxurious showers.

But the current is not only strong but weird.

Boats at anchor will point into the wind, or the current if stronger or somewhere in between if they compete with each other.

Here the boats point in every direction at the same time.

Interesting!
Big boats come and big boats go. Amevi arrives owned by the Indian steel tycoon Mr. Mittal: it's about 240 feet overall. Amastasia is interesting. Built in 2017 for US$200 million the owner never used her and it was sold on the pontoon here in November for US$193 million. In the meantime the owner had a berthing fee of about US$500 a day, electricity for the aircon and the small matter of the salaries of the 28 crew.
Mili from Serbia joins me and on her first night aboard falls and splits her shin open. It is 12 years since I qualified as a Ships Captain's Medical Officer and she is my first patient. I think I do a good patch job but pack her off to hospital the next morning where she refuses to pay the price asked for stitches. No free health care here even in the public hospital.
Meanwhile my stern gland has started to leak – a fracture in the stainless steel. Cheap and easy to fix six weeks ago when the boat was out of the water. Now another expensive haul out. And when hauled out we discover that the job is a nightmare. I won't bore you with the details.
My visa is expiring so it is all haste to finish the repair and then back into the water and off to Langkawi. Where hopefully nothing else will break…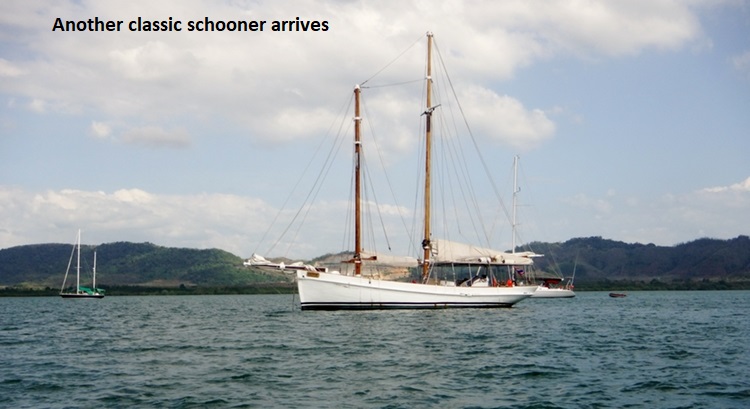 ---