Adelaide

Wildfox
Anthony Swanston
Tue 24 Feb 2015 06:46
I find myself in Adelaide, in many ways similar to Melbourne. Flat with new and old buildings. The old ones are fabulous (apart from the trees) and stand testament to the days when Australia was really booming on its natural resourses. It is also home to the wonderful Wine Institute, part of the university. But more of that in the wine section.
There is an arts festival on. The free street entertainment is of a very high standard but some are better than others. I buy tickets to see a comedian from Coleraine. I now know why he left Coleraine! But the annual festival (much like Edinburugh's) brings lots of people to town and the atmosphere is electric.
Adelaide has a food market to die for. You could wander around it for hours. With such a diverse ethnic background the market contains everything edible worldwide - if you can eat it, it is there. A marvelous tram system is free around the city centre. But I take a longer tram out to the seaside town of Glenelg. There isn't much there. It's just that I happen to like palindromes, especially after my visit to Panama which created one of the best palindromes ever - a man a plan a canal Panama.
Ho, ho, who's a clever boy....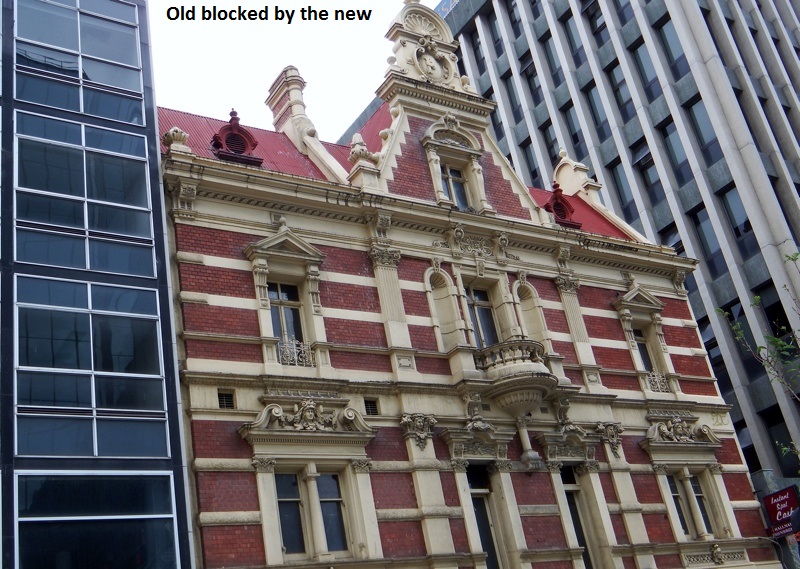 ---