The arrival of Huan

Wildfox
Anthony Swanston
Wed 15 Aug 2018 05:22
Huan arrives. In the middle of the night. She has about 8,000 nautical miles of experience on Sir Robin Knox-Johston's Clipper 70's sponsored by her native city of Qingdao on mainland China.
The weather here is rotten so we go chasing elephants which cannot be released into the wild. The sanctuary adopts them using voluntary donations and saving the elephants from ride and circus organisations. They have been controlled by humans for so long that must remain protected. But at least now, not exploited. And we have a walk on the windward beach. Despite red flags everywhere warning of undertow and rip currents people still swim with one or two drownings every week.
We plan to go cruising tomorrow whatever the weather brings. Meanwhile the woman who owns the tourist boat which sank killing 47 people now blames the Port Authority for giving her a license in the first place! She refused to raise the vessel for inspection and now the authorities are spending US$300,000 on that project. She remains in prison. It will be interesting to see how the case develops now that Chinese visitor cancellations stand at 25% since the accident.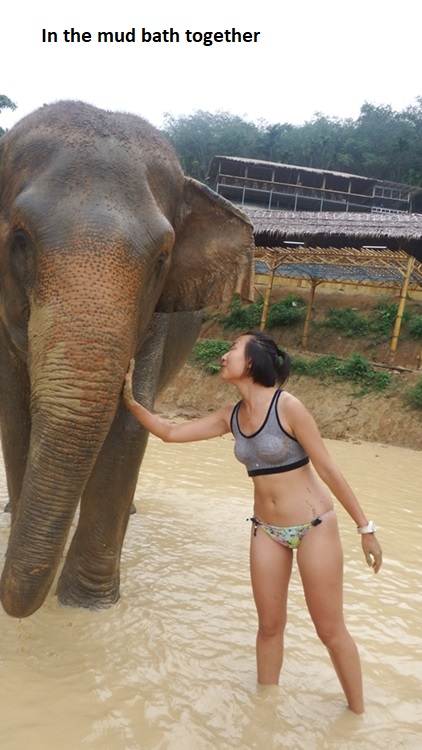 ---