Major change of plan

Wildfox
Anthony Swanston
Sat 24 Dec 2016 09:47
Maryline and I cruised around until the engine developed a problem.

With no wind as the North East Monsoon had stubbornly refused to settle in we had no option but to go back to the marina.

Getting a mechanic was the next trick. This is high season for boat repair work.

So Maryline headed off travelling.

Eventually after many days of hanging around I got the work done but missed the dragon boat racing where I had been booked as a drummer.

But we finished up in time for the festivities. As you would expect.
Well, the big news is that I have made the decision to cancel my booking to ship Wild Fox to Turkey and, instead, to sail across the Indian Ocean to South Africa.

Of course I do not want to do this on my own.

Lots of long passages which are boring on my own.

I have had enough of those. So I have signed on long term crew. She is of 100% Chinese blood. Her name is so long it would take up an entire line so thankfully she is also known as Gigi. We will have to work at being friends.

11 months is a long time to be together on a small boat.

Sri Lanka, Maldives, Chagos Islands (BIOT), Rodriguez, Mauritius, Reunion, Madagascar, Mozambique and Richard's Bay, South Africa.
I am now really looking forward to this…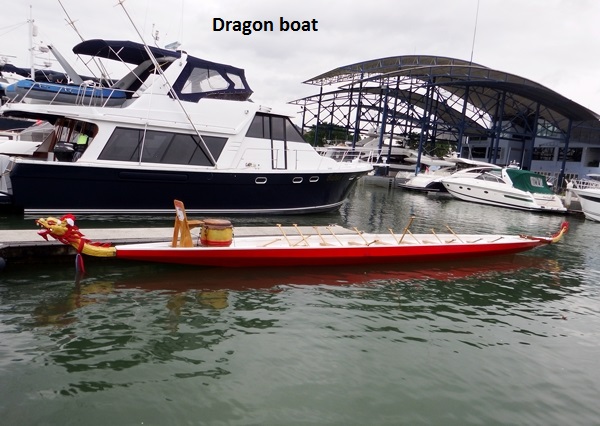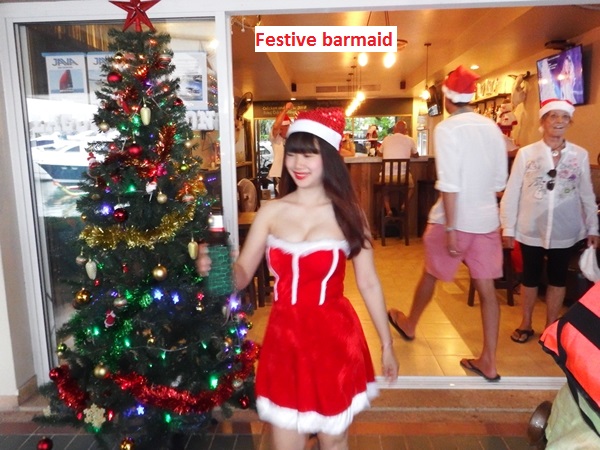 ---