Samos

Arwenofbosham
Rob and Jacky Black
Thu 10 Sep 2009 07:49
10th September
Its just as well we like it here as when we tried to leave yesterday we found the windlass to be completely seized. The motor started to smoke and then gave up the ghost completely. We eventually had a visit from an engineer organised by Gloria our contact here at the Marina. This man (Bill) took the whole thing off and back to his work shop, when he returned he showed us a very burnt out motor. Our decision now is whether to replace the windlass here or wait until the winter and manage without one for the next six weeks. Watch this space.
Meanwhile here are some shots of Samos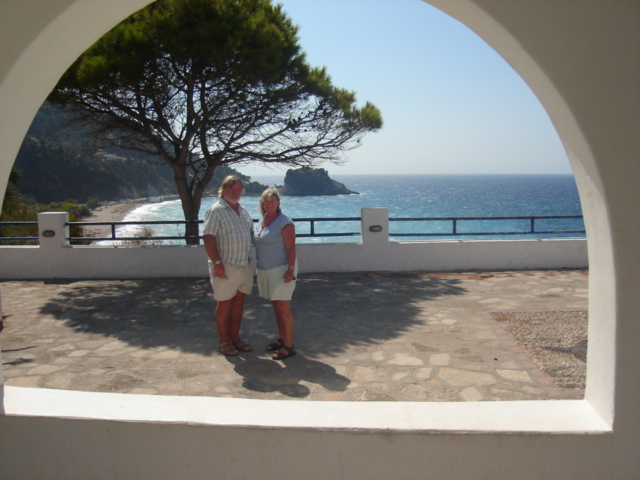 Taken on the north coast near Karlovassi - a popular windsurfing beach in the background.
Lunch stop in the mountains - Manolates where the views to the north were spectacular.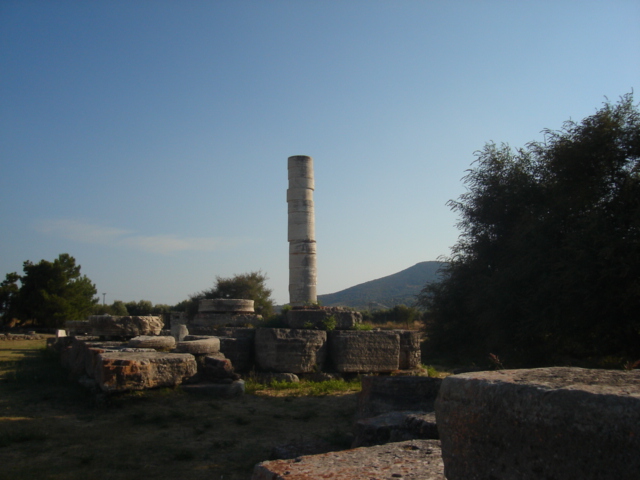 The remains of the Temple to Hera the column is half its original size and there were
20 or so in the temple - dates from the 6 century BC.
---