Orangutans

Lochmarin
Sun 29 Jan 2017 11:08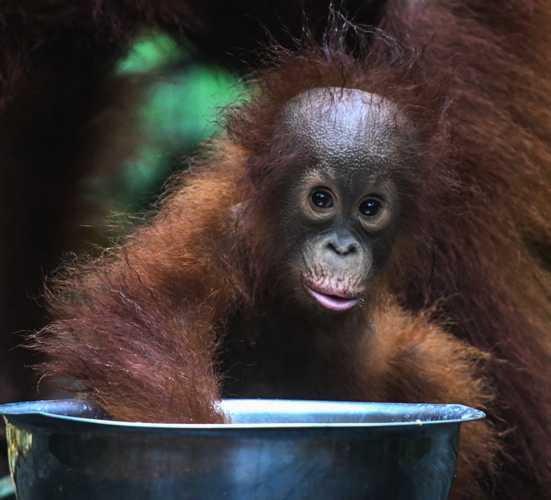 How could we not? We knew we were just a mile or two away from one of only a handful of places where they still live, along with their cousin the Proboscis Monkey, which is only found in Borneo. From our anchorage we could see the entrance to the river which winds its way into the Tanjung Puting National Park. From time to time tourist boats would come past us, off for a three or four day trip into the Park. The guests would meander slowly up the river through the astounding beauty of the forest and sleep on the top deck under mosquito nets at night. We wanted to go too, but we'd checked out, we were only there to wait for the blow to pass through the South China Sea and to repair the oil leak in our oil cooler. Then Sunday came, and Chinese New Year, all the shops were closed, all the mechanics were on holiday, there was nothing we could do to work on our repairs. So we snuck off, just for the day.
Tour boat coming up the river.
The traditional tour boats weren't an option for us if we were going to get there and back before nightfall but Adi and Alam offered to take us in their little speed boat, so we set off up the side branch of the Sekonyer River, feeling like we were flying over the smooth surface of the river. We weren't used to the scenery flashing past so quickly but happily our hosts were and they were fantastic at spotting wildlife and making quick u-turns so we could watch the birds or primates that we encountered.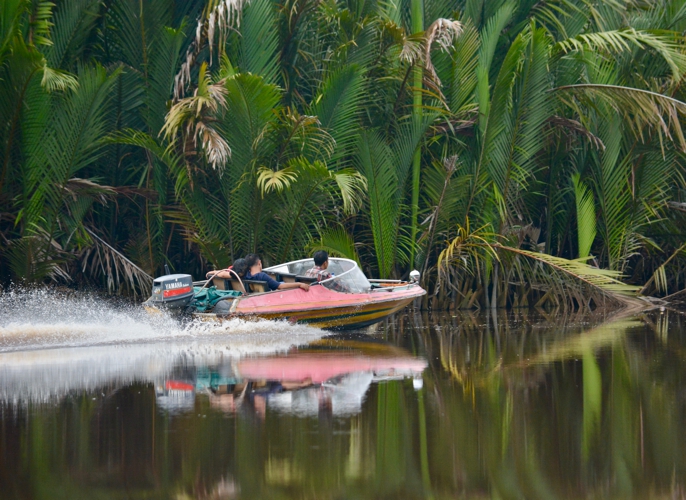 A 'speed boat' like the one we were in.
We weren't disappointed. There are three research centres in the park and two of them support their rescued Orangutans by putting fruit and milk out once a day on feeding platforms. We were hopeful that we'd get to see some on the platforms but there was no guarantee, some days they come, some days they've found plenty of fruit in the wild and they stay away. We were lucky; they came but even before we'd got to the research centres Adi had spotted some in the trees alongside the river, along with troops of macaques and proboscis monkeys. We also stopped to watch hornbills chuffing overhead, birds of paradise preen, kingfishers perch on overhanging branches and dangly legged storks fly by.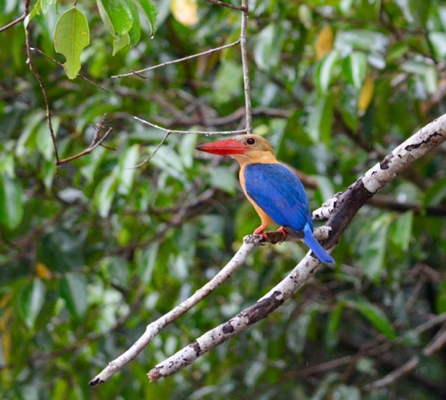 Storm's Stork, Stork Billed Kingfisher and a Bird of Paradise
(Continued on next post…)
All images by Phillip Smith and Sara Xavier, copyright 2017
---