Catch Up Pics: Underwater in South Fakarava

Lochmarin
Sun 22 Jun 2014 20:38
Happily, Hugh and Brenda on Scotia gave me a new fish book for my birthday, so I can name most of these now!
Black tip reef shark - they're everywhere!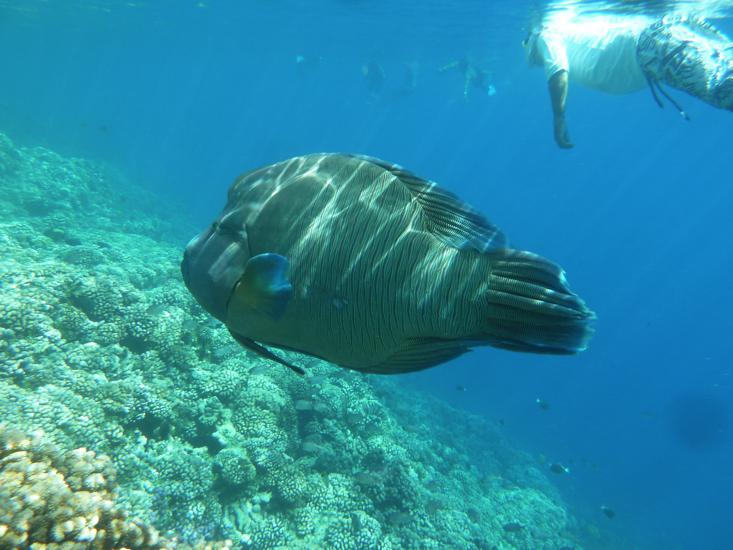 But they weren't the only big fish, this Napoleon Wrasse swimming with Phil is about 1 1/2 meters long!
Onespot snappers and Blue Chromis hanging out with friends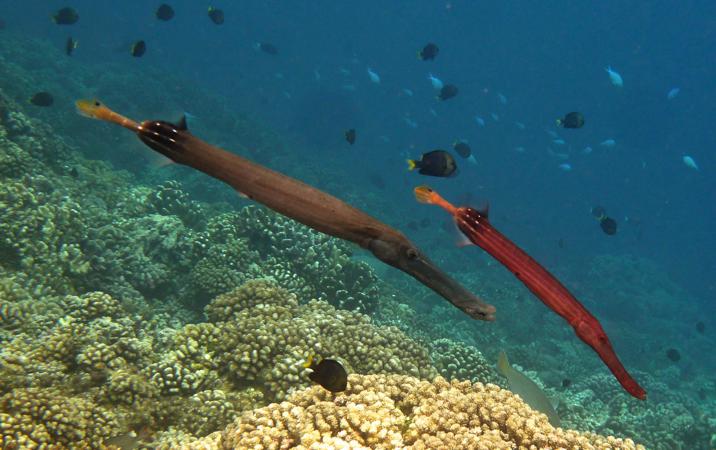 Trumpet fish, the yellow one hung around with this Marbled Rock Cod for ages, an unlikely couple, I'm not sure what the Rock Cod thought of the arrangement.
This Yellow Headed Trigger fish is another biggie, about half a meter long.
A rogues gallery of butterfly fish for you: Fourspot, Chevroned, Racoon and Saddle.
Moorish Idols... also known as banner fish.
White Cheek Surgeonfish and a Big Eye Squirrelfish
A parrotfish eating coral
Long Nosed Bird Wrasse.
and finally the best view of a shark: swimming away from me!
---