Seeing the sights in Port Vila

Lochmarin
Thu 5 Nov 2015 05:16
17:44.263S 168:18.663E



We were on the front page of the paper! See, that's us, just to the right and below the island. It looks far off in this picture but it was quite close enough when there were platforms and tugs coming back and forth to start the recovery of the wrecked boats in the harbour. The evidence of Cyclone Pam's fury is still everywhere to be seen, wrecked boats litter the shores, but finally, thanks to generosity of a salvage company, they are getting tidied up.



See the masts with flags on either side of the crane's hook? Those our our masts. We were just behind this platform.
We took a dinghy ride around the bay and snapped a few of the wrecks still waiting to be taken away. Of course, there are many more under the surface.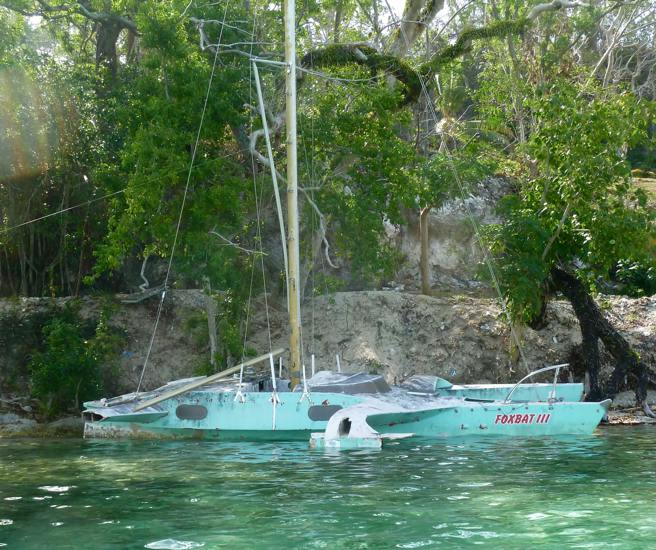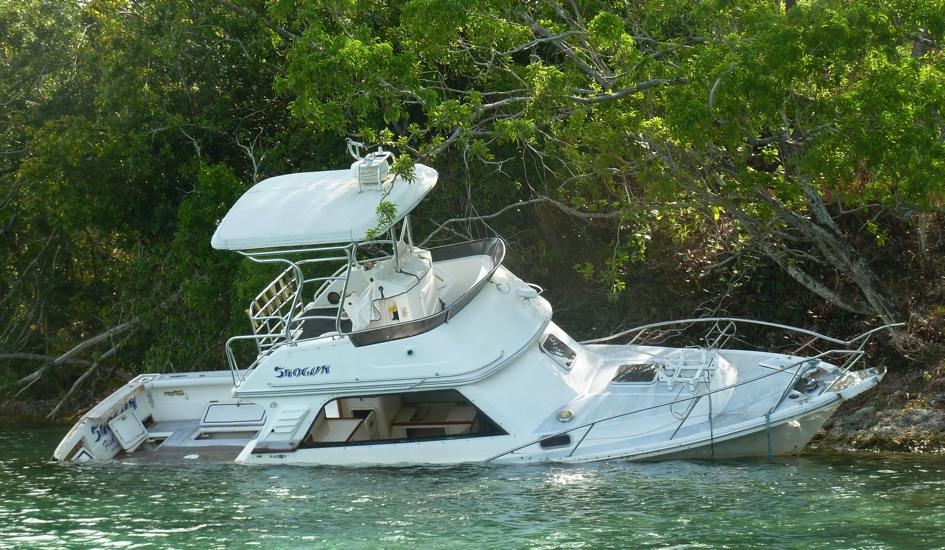 It wasn't just us who were interested in watching the salvage operation; it seemed half the male population of Vila were lining the shore to watch the fun:
But this hasn't been the only form of entertainment laid on for us whilst we waited for the new radar to arrive. There was a music festival, put on to promote awareness of Climate Change. It was such a delight to be at a festival again and, apart from having no Big Top, it did have quite a Croissant Neuf feel to it being small scale and with a chilled family vibe. Gangs of 4 year olds ran feral, glow sticks around their ankles and flashing alien bobbles on their heads, just as they should at a festival.
We saw some great music played, and some incomprehensible (at least to me) music played but most of all we enjoyed being there people watching and feeling the live music boom from the speakers.
Main stage, Port Vila, early in the evening before the crowds started to form.
In true Festival fashion, and much to our surprise, and the surprise of the locals, it poured with rain! It hadn't rained for weeks so we didn't even think of that, coming out in shorts and thin tops. Most of the time it wasn't bad, just heavy drizzle, then a cloud burst would pass over and everyone would run, making for stalls or trees or the overhang of buildings, until it stopped again and we all made our way back to the stage. Everyone was soaked to the skin but it was so warm that it wasn't a problem.
Peering past the umbrella time.
Of course a festival wouldn't be a festival without food stalls and there were plenty to choose from offering everything from corn-on-the-cob or meat-on-a-stick to full meals of fish, rice and vegetables. One stall had a handy informative poster to help you choose your food groups, and, as we all know how easy it is to pick up a bug at festivals, I happened to receive a very timely text message from Digicel Vanuatu, sponsored by Unicef and Oxfam. It's good to feel that Vanuatu is looking after us.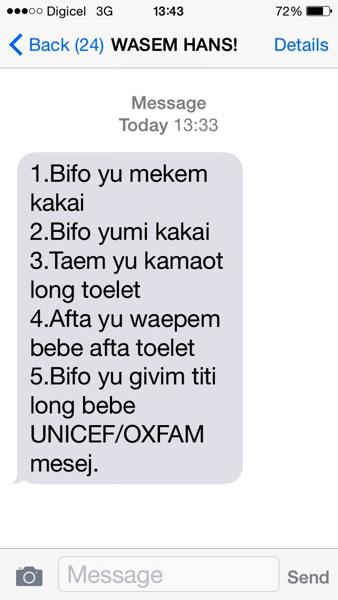 ---