Cartagena

Lochmarin
Fri 10 Jan 2014 17:04
The modern city that is the new part of Cartagena.
We took the bus to Cartagena. It took about 5 1/2 hours, stopping along the way to drop off and pick up people. We climbed up out of the bowl that Santa Marta sits in and dropped down to follow the coast. At first it was scrub, all pretty dry at this time of year (sorry to tell you, those of you in the UK, but we've not had a drop of rain since we got here) then at Cienaga we took the toll roads along the causeway between the lake and the sea. It was shockingly poor and stunningly beautiful. Most houses had their front step on the road and their back porch above the lake. Stalls selling fish were dotted along the street, no ice or refrigeration, just heaps on a wooden table, and everywhere was a carpet of discarded plastic, brought down by the rivers emptying into the lake. On the lake itself there were shacks on poles, complete with dugout canoes for access.
As we approached Barranquilla we crossed the huge
Magdalena River, it drains most of Colombia and was littered with floating trees and rafts of branches. From the city scape of Baranquilla we followed down the coast, passing at first past brackish lakes that line the coast, the sea breaking over the sand banks here and there. The bird life was wonderful in the lakes and lagoons. Hundreds of huge white herons, as well as Egrets and Cormorants. This slowly changed to rich pastureland, with lots of cows (the big droopy eared type. British cows have ears that sort of go out side ways. South American cows have a bump on their shoulders and droopy ears!) and later horses. The fields had scattered trees and were fenced. Every fence pole was a different size and shape from its neighbours.
We were staying in the old walled part of the city and the bus driver turfed us out just outside the city walls. Thanks to the wonder that is Pocket Earth, a mapping app for iPhones that works off line, we navigated to the Hotel Patio de La Cruz and stepped off the sunny streets to an oasis of quiet and shade. The hotel is built around a central courtyard and had lovely rooms with air conditioning and splendid showers. Except, the poor Tulus had no hot water. They asked and asked for it to be fixed and on the third day someone came, lifted a roof panel and turned on a tap. Rather frustrating for them, but apart from that it was a great place to stay. The old city is simply beautiful and we spent lots of time just wandering, stopping for a juice or a coffee, and wandering some more.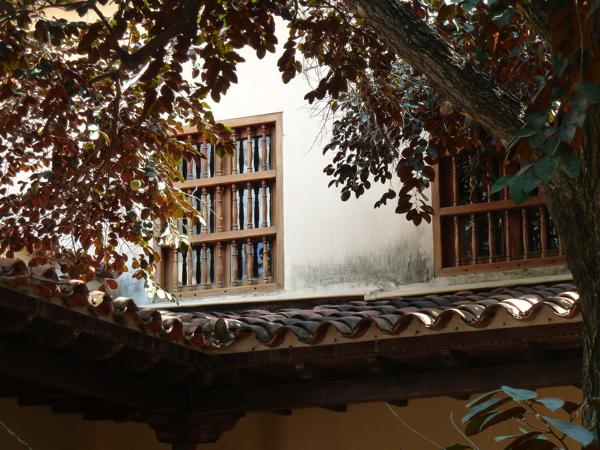 There are beautiful churches, lovely open squares and lots and lots of shops selling emeralds. Everywhere you look there are magnificent doorways and ornate door furniture, I'll put some on another entry so this one won't be too huge. The place was full of holiday makers, but almost all of them were Colombians, so although there were plenty of hawkers most of the time we didn't feel swamped. One lovely moment was when we were sat in a square having a drink one evening when a couple of youngsters came up and performed a rap for us, accompanied by music from a tape player they carried. One of the reason's the town was buzzing was there was the first bull fight for three years taking place, attracting top bull fighters from Spain. We saw protests parading through the town in the evening, so perhaps this tradition won't have long to live here, as in other countries.
Young street rap artists and the open air 'office' where you can get your entry visas, rent agreements etc drawn up. A sort of basic solicitor I suppose!
We did the tourist thing and took a day to go with the Tulus to see the
Castillo de San Felipe de Barajas, a magnificent Fort over looking the city. It had been developed over time so was sort of a fort within a fort within a fort. There's layers on layers of battlements, some over looking others so if one layer fell the next one up could destroy the invaders below, and there's underground chambers and passageways linking them all, ready to be blown up and blocked should invaders get in. It was actually really interesting seeing how it was all set up.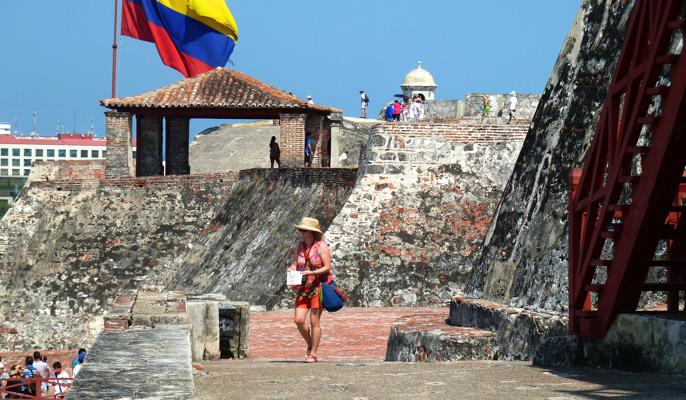 We also went to the Gold Museum, which was much more than just about gold, but had wonderfully intricate pieces in it. It told the history of gold work in Colombia, along with examples of the work from different eras. You had to go inside this huge vault at one time. There was stunning jewellery, a lot of which I'd be glad to wear, though not perhaps the nose danglers that were 5 inches across..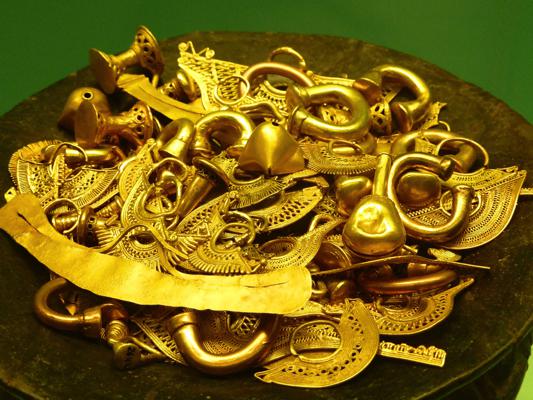 I felt this chap had got the giggles, this bowl looked like it just came off someone's dressing table.
We had a wonderful few days and it's certainly a place we'd be glad to come back to. Thanks Cartagena!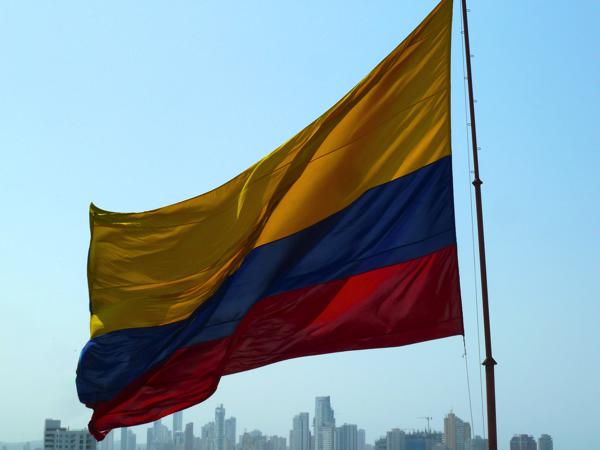 ---