Waisai

Lochmarin
Wed 26 Oct 2016 23:40
00:26.318S 130:48.095E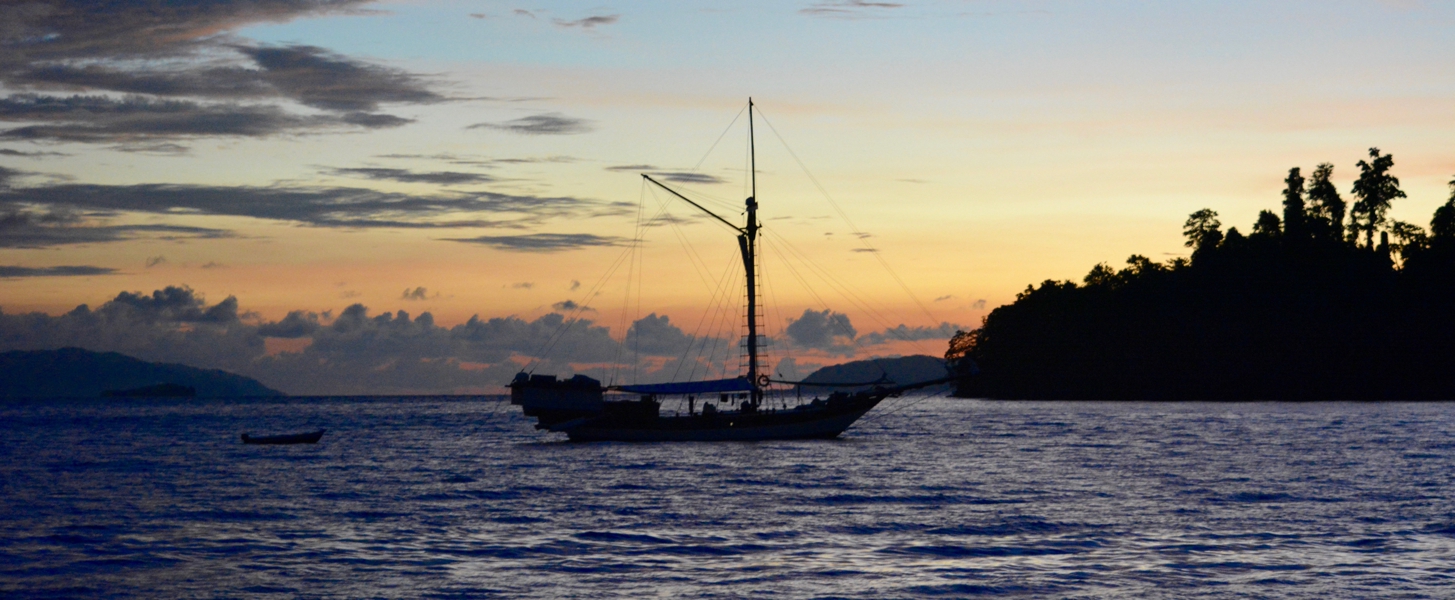 The sun sets behind a phinisi.
So far, it isn't quite as we'd imagined. The sail over from Sorong was forecast to be light winds but as we neared Waigeo we had over 20 knots on the nose and it was rather bouncy. As we entered the anchorage we found, not one, but three cruising yachts! After 2 1/2 months without meeting another cruiser it was good to see the little fleet at anchor. As soon as we got the dinghy in the water we went over to say "Hej" as they were all Danish boats. They turned out to be cruising in company, very full of young people and with rows of dive bottles on deck. They were pretty self contained so we spent a quiet evening cooking and watching the sun go down before rain set in overnight.
We woke this morning to find the wind from the South, so no protection here, and steady rain gurgling down the scuppers. Not the sun lit diving paradise we were hoping for yet.
---