Coming Out The Water

Lochmarin
Sun 2 Jun 2013 16:22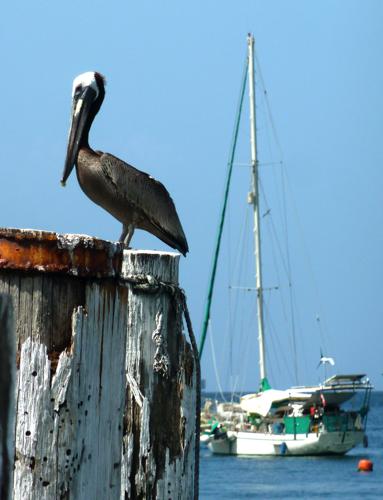 There seemed to be so much to do...




We needed to clear everything off the decks: sails, sheets, guys, water and petrol containers, life rafts, dinghies, life 'u's, boat hooks, fishing rods etc etc. I hadn't realised we had quite so much scattered along the 55 feet of us. All this needed to be stowed below. Matthew and Maxwell's bunks ended up not only covered but buried and before the process started we had to think ahead to make sure anything under the bunks or in the bilge that was likely to be needed had been removed before we filled the cabin to head height. We also had the arduous job of eating down the supplies on board, meals were lavish but interesting. Then there was the complicated question of what to pack for our trip to South Africa. It's about 33ºC teamed with about 95% humidity, with sea temperature about 28ºC in Trinidad so we were going to feel the change to Southern Hemisphere Winter at around 10ºC keenly. However I seemed to have forgotten how cold 10º was and, although I was looking forwards to not sweating continuously, I couldn't quite believe I wouldn't need summer dresses and flip flops.




Three of the sails had to be transported by dinghy to the sail maker: a yankee jib (wear at the tack); the mizzen (holes worn along the batten sleeves) and the light weight genny (ripped the whole length on the Atlantic crossing also hanks pulled out of the grommets). We decided to take all three sails in one go and once we'd got them into the dinghy it wasn't immediately clear how the two us us would also be able to get in. In the end Phil perched on the side having somehow shifted the sails enough to thread his feet into a gap and I perched on top of the heap, like sitting on the top of a barrel, observing how low we were in the water and hoping we'd not have a motor boat dash across our route throwing up a wake to cross! Our outboard engine doesn't seem to like hot humid weather and has ben cutting out quite frequently, giving us rather hot and tiring rows across the bay, we were both quietly worried that it would cut out on our way, and we weren't sure how we would even get the oars out from under the sails, let alone be able to row. We got there safely although we ended up rowing back.




We also needed to find craftsmen to help us with the repairs we need to do whilst we're out of the water. Trinidad has a multitude of people happy to work on your boat with the problem being how to choose rather than how to find one. We asked the boat yard for recommendations and happily a company named Dynamite seem to have not only the skills and equipment needed but also, when discussing the jobs with them, they installed in us great confidence, so we'll be all set to go ahead.




We were joined in Chaguaramas by Jon Jon, also coming out of the water, they had decided to go into the smart marina, complete with a swimming pool to cool down in and a daily newspaper delivered to the boat. We had a couple of very enjoyable evenings getting proficient at liming, an essential Caribbean activity generally involving alcohol, chilled discussion and good company. The beer mats in Grenada even had 'Please lime responsibly' printed on them!



We joined up for breakfast too. Trinidad has a wonderfully diverse population, including many from India, which is reflected in the food available so we walked around to a busy roadside stall, where even the police breakfast, for 'doubles'. A puri is placed on a piece of greaseproof paper, then has a chickpea curry ladled onto it then is topped by a second puri, with which you scoop up the runny curry. It's messy but delicious!
Finally the big day dawned, the first lift out for a year, we would be able to directly admire the beard that Lochmarin had developed under the water line! Thousands of sea creatures would be deprived of a home, a whole thriving ecosystem would be dispersed. This started by us saying good bye to some fascinating fish that had been living under the boat, continually circling her, since we arrived in the anchorage. The first night there'd been one and this had slowly increased until by the last day we'd had 9 living there. They are about a foot and a half long, very thin with a long red beak (containing teeth!). They are blue green with orange on their fins and tail, fascinating to watch. I don't know why they decided to live with us, I never saw them eat anything and they ignored all the smaller silver fish that were hanging out with us (which were a different shape to further North in the Caribbean, by the way, these ones were sort of pot bellied instead of long and thin, and, no, they weren't piranhas!).
We were the first lift of the day which meant no delays and Peaks were super efficient, signalling us in and having line handlers in place to help get us in place. There was also a diver who checked the position of the straps and adjusted them if needed - unlike in Portland where they put one under the propeller, bending it and the prop shaft! Hearing that Lochmarin was going into secure storage the guys helpfully offered to take on any uneaten supplies or unused petrol that we wouldn't want to leave on board, as well as offering to drive us to the airport.
As soon as she was up a team of about 6 scrapped her down then Nigel power washed her to return her to her previously beard free glory.
She was then transferred to an amazing little transporter and driven into place, stands supporting her as they backed the transporter out. We had thought the humid heat oppressive on anchor, but on land the sun seemed even stronger and there was no breeze in our spot, tucked in between other boats. We couldn't stand on the deck in bare feet and we quickly got what we needed off board and put our awnings up, set low down on top of the sail free booms and tied to the life lines. This would keep the worst of the sun off. After much discussion we decided to keep all the hatches locked and sealed against the rain but to leave some of the portholes open, in order to allow air flow. It is so humid that we were worried that we'd return to find a mouldy boat and are hopeful that the ants and cockroaches won't find their way in before we return...
We weren't due to fly out until the following evening so we had booked a room at the Marina. It was small and simple but had - joy of joys! Air-conditioning. We left the curtains pulled to shut out the heat and retreated into a cool dim cave, where we showered as frequently as we wished and watched junk American TV whilst luxuriating in the cool air. We were tired and had a 36 hour journey, via New York and Johannesburg, to Cape Town, ahead of us so we simply enjoyed snoozing, watching trash TV and reading in the cool room. Soon enough the following evening arrived and Nigel in his tidy but tired car promptly drove up to take us on our way. We were travelling so far to surprise Phil's daughter Hannah and her boyfriend Diarmaid. They had been having adventures of their own and were due to arrive in Cape Town after leaving London last August. They cycled the entire way. You can read about it at:
www.farcycal.org
. Think of it: right across Europe then the whole length of Africa. We needed to be there to help celebrate such a wonderful achievement.
---