Passage pics to Hermit Islands

Lochmarin
Sun 25 Sep 2016 03:09
Dwarf Spinner Dolphins keeping us company.
More dolphin than water, made up of:
Snub nosed, chunky Fraser's Dolphins
and Melon Headed Whales with their white lips, hard to snap as they porpoise low in the water.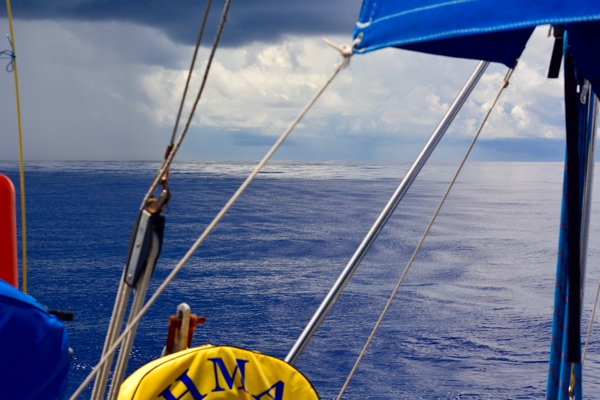 Some of the blues I keep chuntering on about… they never turn out the same in pictures though.
And finally...
Told you there were rainbows and dolphins.
---