4- 8th April 2012 - Easter in Fernandina Beach

Nimue
Mon 9 Apr 2012 02:57
Another 60 nm sail up the coast to the most northern town in Florida, Fernandina Beach,where we spent Easter. We anchored in the Amelia River, where we nearly had an incident with a 30ft US yacht, who virtually took up the whole anchorage, as he swung around on nearly 40 metres of rode! With the wind due to blow up on Easter Saturday, we moved to the more sheltered Bells River and spent a couple of days there with Loon.
The town of Fernandina was officially established in 1811 and named after the King of Spain. In 1853, the town site moved just south to take advantage of the new Florida Railroad and subsequent tourism boom. The original town now called Old Town Fernandina, still remains and celebrated it's 200th anniversary in 2011.
Approaching Fort Clinch, built in 1864 to protect the natural deep water port of Fernandina. Although never fully completed, the fort still served as a military post during the Civil War, Spanish-American War and World War 11.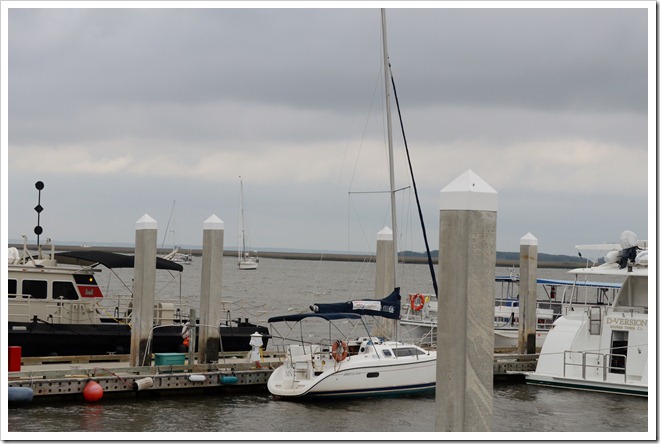 Nimue anchored in the Amelia River (mid left of picture)
Kenny coming to pick us up in our dinghy 'Merlin' and at the dinghy dock we spotted this odd looking Horseshoe Crab
Do you believe we actually caught this shark?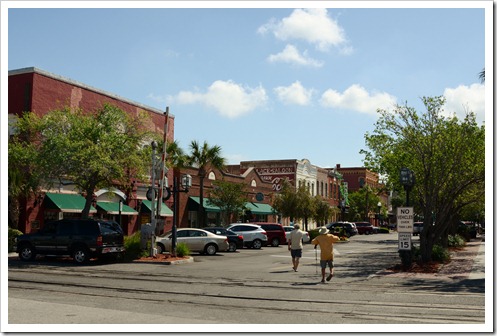 In the Historic District of Fernandina Beach
The Angel Building, built in 1885
Nassau County Courthouse, built in 1891 during Fernandina's Golden Era and is one of the finest surviving Victorian courthouses in Florida
All enjoying a meal out
---