Fw: Thunderstorms encountered on the way to Ceuta.

Nimue
Wed 25 Aug 2010 13:55
It is 130nm to Ceuta, so another night passage was install for us.(

We dont like one night passages as you dont get into proper watch routine.) It was nice leaving Melilla during the day as we had arrived during the night and missed the coast .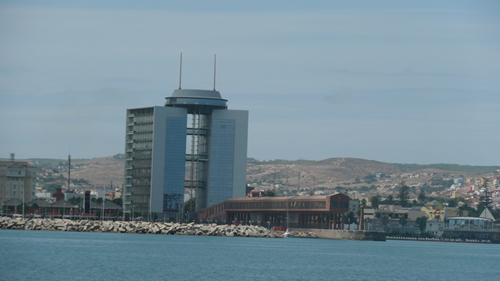 Leaving Melillia with Moroccon mountains just behind Modernist court house over looking Melillia port,
and a very good beach. which looks like a flying saucer.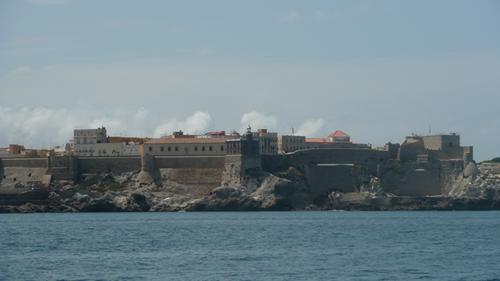 Old San Miguel Fortress as we pass by Lighthouse on 'Cabo Tres Forcas' before turning to Cuta
With no wind, we motored around 'Cabo Tres Forcas' before heading to Ceuta. Then as dusk was approaching, the 'fun and games' started, as we saw some flashes of lightening in the distance. It was clear we were heading into rain, so the radar was switched to identify rain clouds and possibly dodge any oncoming showers. No chance, within an hour, we were engulfed by rain and the radar showed we were right in the middle of it. The lightening was all around us and at times was very close. It was sometimes 3 miles away, by the subsequent thunder, others we only saw the lightening close to Nimue. We pressed on and within 3 hours it was all over and we continued onto Ceuta, arriving at Hercules Marina about 10:00 in the morning.
Before the storm ........................ The morning after.....................
Ceuta is the other Spanish enclave and quite different to Melillia, but the moorings were 3x more expensive!
With the Moroccan border only 3km away, this was an ideal spot to visit the Moroccan interior, so we took the opportunity and booked a day trip to Tetouan and Tangier, which was a most interesting and enjoyable experience (see Moroccan day out blog).
---