A long time in Guadaloupe and Les Saintes - 27 January -2 March 2011

Nimue
Wed 2 Feb 2011 03:33
Why did we spend over a month in an around Guadeloupe? Well firstly, we had arranged to attend the inaugural Cruising Association (CA) Blue Water Section party at the end of February in Les Saintes and secondly we ended up having to order and wait for spare parts in Pointe a Pitre. Finally we thought we would use this opportunity to have a rest from sailing and have time to explore the island of Guadaloupe.
Guadaloupe's two main islands look like the wings of a butterfly and are joined together by a mangrove swamp. Grand Terre, the eastern wing and Basse Terre, the western wing. South the islands are a number of small archipelagos, including Les Saintes, seen here at the bottom left hand corner of the map. Pointe a Pitre just below where the two wings join. The prevailing wind direction is from the north-east, so generally a beat to windward is encountered going from Les Saintes to Point a Pitre.
We spent the first few days enjoying Anse du Bourg on Terre de Haut in Les Saintes, which reminded us of one the many French islands we regularly used to sail to off the Brittany coast. This was also to be our last few days with Pepe and Bear for a while and so we enjoyed them looking around Fort Napoleon and also swimming from one of the lovely beaches. After a goodbye Cobb meal ( a type of BBQ) on board Nimue, Beez Neez left the following day and headed north to Antigua. We stayed another day, after which we sailed up to Pointe a Pitre, Guadeloupe's largest municipality and commercial port.
Please Pepe, a smile for the camera?
Outside a local cafe and views of Isle a Cabrit (on the right)
Another view of Isle a Cabrit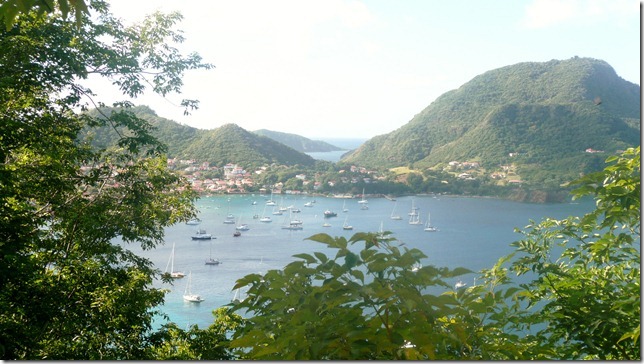 A good view of the anchorage in Anse du Bourg
Fort Napoleon restored fortifications
Yours truly, walking around outside of Fort Napoleon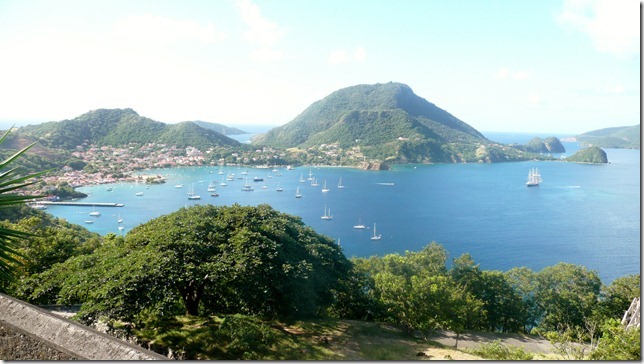 Another marvellous view of the anchorage
The Battle of the Saints
Stuffed Turtles on display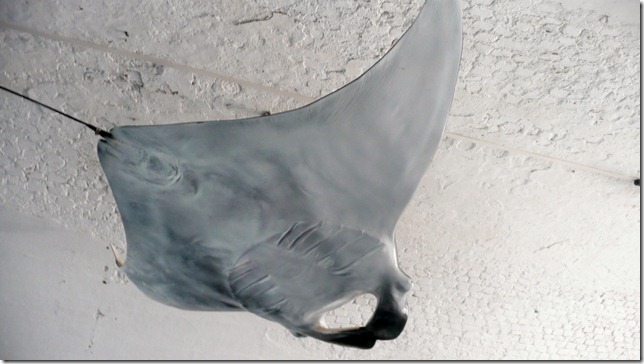 A stingray displayed in the eves
One of the many rooms within Fort Napoleon.
Guadeloupe in the distance, yachts heading up to Pointe a Pitre
The beautiful Beach Pompierre (above and below)
Iguana's, hidden in the foliage and on the prowl
Looking towards Fort Napoleon
A hungry pelican awaiting a snatch
But another one got there first
Pepe coming aboard Nimue, Cobb in foreground
A nice new pair of Crocs, arrayed with Bees of course
---