1st - 3rd Apr 2012 - St. Augustine, Florida

Nimue
Tue 3 Apr 2012 02:30
Founded in 1565 as a Spanish military outpost, St Augustine is the oldest continuously occupied European settlement in the United States. Traces of the city's Spanish heritage are everywhere and a Spanish Quarter where conquistadors once strolled is recreated for the 21st century visitor. A very splendid old city and one we very much enjoyed, although Michael was now using a walking stick to get around!
The name 'Flagler' is synonymous with St Augustine and other town's along Florida's East Coast. After he had the 540 room Ponce de Leon Hotel built in St' Augustine in 1888, he realised the need for a sound transportation system and so purchased short line railroads in what would later become known as the Florida East Coast Railway, which extends to Key West!
Both Spanish and colonial influences are found everywhere in St Augustine
The impressive Lightner Museum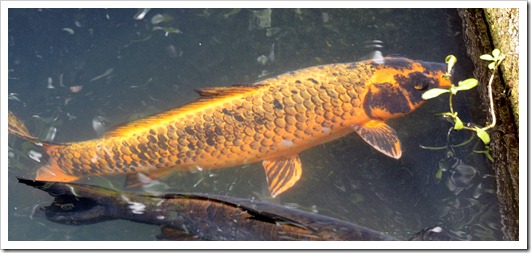 Walking around the open palm courtyard of the Lightner museum and walking across the arched stone bridge found this carp in the fishpond
The Ponce de Leon hotel also known as Flager College
Seems as though both Fire and Police Depts; make use of appropriately coloured bicycles to get around St Augustine!
Doesn't he look happy? Datil Pepper products are really good and made in St Augustine
Memorial Presbyterian church erected by Henry M Flagler in remembrance of his daughter, Jennie
The church has 92 stained glass windows, all of which are extremely impressive.
---