Trip to Palma and captivating Cabrera 13 - 17 June 2009

Nimue
Wed 17 Jun 2009 15:54


In order for us to take Nimue to the archipelago of Cabrera we had to apply for a special permit from the mainland and this would allow us to spend 2 nights there on a buoy in a dedicated anchorage.

As we had applied for the permit from Santa Ponsa marina before we left for Sant Elm, we had to go back there to collect our authorisation forms.

We took the opportunity to the take a local bus from Santa Ponsa into Palma, only half an hour away (only €11 return for both of us!) and have a look around the old town.

Coincidentally, Michael did also manage to 'stumble' across the main chandlers in the marina!

The weather by this time was beginning to hot up and as we were sitting having coffee, we noticed a sign displaying 35°C!!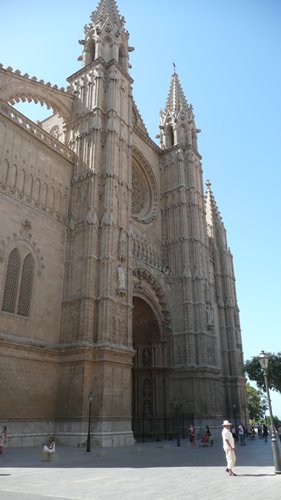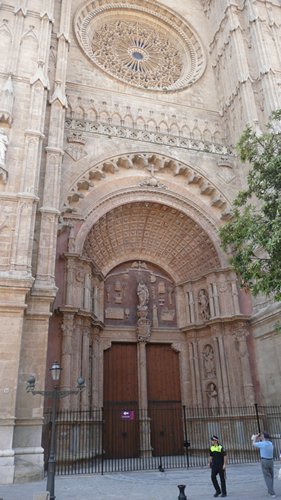 A few pictures taken in Palma, views of the old town and the famous cathedral
Rather than having a 35mile trip across to Cabrera from Santa Ponsa, we were going to head across the bay of Palma and head towards Cala Pi. But after a couple of hours of heading into strong easterly winds, we decided to turn round and head back to Santa Ponsa again!! So we ended up the following day doing the 35 mile trip, but in slightly better conditions!!.........BUT it was well worth it, as the islands of Cabrera were stunning and are said to be the best in whole of the Baleares!!
For those of us that have never heard of Cabrera, they are just over 5 miles away from the nearest point on Majorca. The archipelago is a restricted zone and was declared a National Maritime and Terrestrial Park in April 1991 by the Spanish government in order to preserve the rare indigenous plant and animal life. Hence the need for restricted access and a permit required before visiting is allowed for only one or two nights. No anchoring is allowed, but fifty visitors moorings have been laid in the excellently sheltered Puerto de Cabrera on the NW side. The main island measures some 3 miles in each direction, indented by several deep bays and rising to 172m. There are virtually no facilities, but the rugged beauty and tranquillity of the island more than makes up for any inconveniences.
Entering Cabrera
Assorted views of and from Cabrera castle, which towers over the harbour entrance and built late 14th century
Views of the sheltered bay
Leaving Cabrera



__________ Information from ESET NOD32 Antivirus, version of virus signature database 4174 (20090620) __________

The message was checked by ESET NOD32 Antivirus.

http://www.eset.com


__________ Information from ESET NOD32 Antivirus, version of virus signature database 4174 (20090620) __________

The message was checked by ESET NOD32 Antivirus.

http://www.eset.com

---